Support for farmers and crofters promised in new bill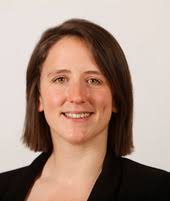 Supporting farmers and crofters to produce food more sustainably, work with nature and reduce emissions is at the heart of new draft legislation.
The Agriculture and Rural Communities Bill aims to reform how the government will support farming and food production in Scotland. It will legislate to introduce a new framework of support to replace the current Common Agricultural Policy.
Rural Affairs Secretary Mairi Gougeon said: "Our vision is for Scotland to become a global leader in sustainable and regenerative agriculture. Introducing this new bill to parliament is a significant milestone in reforming the support systems that will empower Scotland's farmers and crofters to cut climate emissions and restore nature, helping us achieve that vision.
"I understand that the sector needs flexibility now and in the future to respond to the pressures and challenges that we will face. As we move forward our bill will allow for adaptive support for farmers, crofters and land managers in the near, medium and long term future. We will take the time necessary develop the detail of our policy with the people directly affected by it.
"As we continue to co-develop the measures for our four tier support framework, we remain committed to supporting active farming and food production with direct payments now and have a phased approach for integrating new conditionality. Financial support is available right now to help farmers prepare for the changes that are coming – and today we are also launching a call to the sector to participate in interviews, surveys, online and in-person workshops, over the coming months that will help shape future support and how it is delivered.
"Our Agricultural Reform Route Map provides a clear set of programme dates to explain when current schemes will transition or end and when more guidance, support and information will be available. This will be updated and we will communicate with the agriculture sector to ensure everyone is fully prepared and supported for change."