Sturgeon cleared by James Hamilton of breaching ministerial code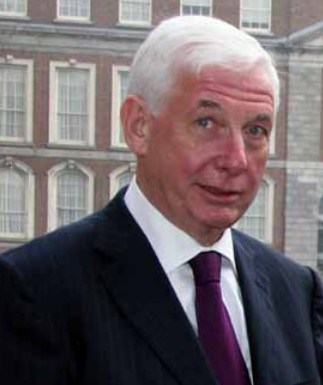 First Minister Nicola Sturgeon has been cleared of breaching the ministerial code following an independent inquiry by James Hamilton, an Irish barrister and former director of public prosecutions.
Mr Hamilton, the Scottish government's independent adviser on the ministerial code since 2013, began an investigation into Ms Sturgeon's involvement in the Alex Salmond saga following a self-referral in January 2019.
In his 61-page report, published yesterday afternoon, Mr Hamilton said he is "of the opinion that the First Minister did not breach the provisions of the ministerial code in respect of any of these matters".
One of the issues he examined was Ms Sturgeon's meeting with Geoff Aberdein, Salmond's former chief of staff, on 29 March 2018, which she failed to disclose to the Scottish Parliament on 8 January 2019.
Mr Hamilton said the First Minister had presented "an incomplete narrative of events" to MSPs, but said he accepted that the omission was "the result of a genuine failure of recollection and was not deliberate".
"What tilts the balance towards accepting the First Minister's account for me is that I find it difficult to think of any convincing reason why if she had in fact recalled the meeting she would have deliberately concealed it while disclosing all the conversations she had had with Mr Salmond," he said.
"Furthermore, given that the meeting was with Mr Aberdein who was expected to report it back to Mr Salmond it would have been naive to think that the meeting would remain secret given the First Minister's poor relationship with Mr Salmond at that point."
The report is heavily redacted at points as a result of court orders designed to protect the anonymity of complainers in the criminal case against Mr Salmond, in which he was acquitted on all counts.
In a cover letter, Mr Hamilton said he was "deeply frustrated that applicable court orders will have the effect of preventing the full publication of a report which fulfils my remit and which I believe it would be in the public interest to publish".
Deputy First Minister John Swinney, who formally commissioned the report, said: "I want to thank Mr Hamilton for his thorough and impartial assessment of the facts. People can read the report for themselves, but the rigour and independence of his investigation is clear.
"This report is the formal outcome of the self-referral under the Ministerial Code made by the First Minister on 13 January 2019. I hope that everyone will now accept that Mr Hamilton's conclusions are comprehensive and evidence-based."