Stock shortage pushes Scots property prices to record high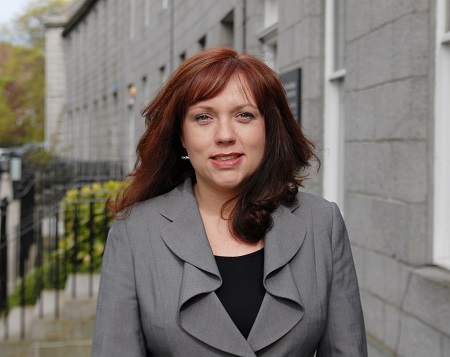 The cost of a home in Scotland has soared to a record high after a summer market heatwave inflated prices in almost every part of the country.
Research for Aberdein Considine's Property Monitor report shows the average Scots property changed hands for a record £169,450 during Q2 2018 (April-June), up 4.7 per cent on the same time last year, £175 higher than the previous record set in Q3 2017.
Edinburgh, with an average sale price of £260,706, is once again the most expensive place to buy a home, overtaking East Renfrewshire after four consecutive quarters behind the leafy Glasgow suburb.
Prices also rose in all of Scotland's other main cities, with the exception of Aberdeen, and overall 27 out of the country's 32 local authority areas recorded increases.
However, the positive news on home values is tempered with some worrying research data, which suggests the second half of the year may be more challenging.
More than three quarters of the people surveyed by Scotland's Property Monitor this quarter (77 per cent) indicated that they currently had no intention of buying a new home, up from 43 per cent in the first quarter.
Just six per cent are considering moving in the next year – which would appear to be the first tangible signs that fears over Brexit are making Scots think twice about moving home.
This is backed up by the decline in sales seen so far this year – Scottish property transactions fell by 6.5 per cent in the second quarter of the year.
The drop, which followed a 4.9 per cent fall in the first quarter due in part to the 'Beast from the East' storm, means almost 3,000 fewer homes sold in the first half of 2018 than in 2017, a 5.8 per cent reduction year-on-year.
Jacqueline Law, managing partner at Aberdein Considine, said there were a number of factors behind both the price increases and the slowing of sales.
"Firstly, the hot market in places like Edinburgh and Glasgow is forcing people to buy before they sell, which is having a slowing effect in these areas," she said.
"Secondly, it is unlikely to be a coincidence that the drop in both sales and confidence came at the same time as Theresa May's struggle in agreeing what represents a good deal for the UK as it exits the European Union."
She added: "This lack of clarity about our immediate economic future may be forcing many people to delay their plans to move."
Over the second quarter, market value in Lothian rose from £834m to just over £1billion – almost a quarter of all sales in Scotland.
In Glasgow, the average price rose 3.9 per cent to £154,520 – while Dundee enjoyed a seven per cent rise in average sale price (£140,849) in the months preceding the opening of its V&A Museum.
Further north, it is a more mixed picture - with falling sales and property values wiping £85 million off the Aberdeen and Aberdeenshire market over the first half (Jan-Jun) of 2018.
Scotland's Property Monitor also reveals an easing of concerns over the Additional Dwelling Supplement (ADS).
The tax, brought in by then Finance Secretary John Swinney in 2016, charges an additional three per cent levy on buy-to-let properties worth more than £40,000, on top of any other Land and Building Transaction Tax due. The changes added an additional £6,000 tax to the purchase of a second property at £200,000.
While the research still shows that the majority of Scots feel put off a buy-to-let investment by the penalty, that opposition has fallen from 62 per cent to 50 per cent, perhaps indicating a reluctant acceptance of the levy.