Stirling solicitor confirmed as Law Society of Scotland president 2021-22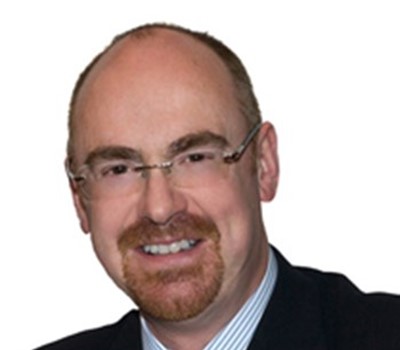 Stirling solicitor Ken Dalling has today been confirmed as the Law Society of Scotland president for 2021-22.
Mr Dalling will be appointed as the Law Society's vice president on 31 May 2020 before taking up the reins as president next year. He was first elected as a Law Society Council member in 2010 to represent solicitors in Alloa, Falkirk, Linlithgow and Stirling.
He joined the Law Society's board in 2017 and is the current convener of its Client Protection Sub-committee and the recently established Anti-money Laundering Committee.
Law Society of Scotland president, John Mulholland, said: "I am delighted for Ken. This year marks his tenth as a Law Society Council member, during which time he has demonstrated a tremendous commitment to working on behalf of the profession. As a practising solicitor he fully understands the issues and concerns facing our members, while his work on two of the Society's regulatory committees emphasises the importance he places on ensuring solicitors operate to the highest professional standards and that clients are well protected.
"Ken will bring his energy, commitment and a great depth of knowledge to the role of vice president and will be a fantastic support to Amanda Millar when she steps up as Law Society President in May this year."
Mr Dalling said: "I'm honoured to have been confirmed as the Society's President for 2021. I'm excited about the work we are doing to develop our next five-year strategy which builds on the achievements of the past five years and aims to strengthen the profession, support our members, protect the public and ensure we continue to play an active part in civic society.
"Scotland's legal landscape is constantly changing, in no small part due to the ongoing discussions on the future regulation of the profession and of course as a result of the UK leaving the European Union. I will not shy away from the challenges ahead and look forward to working closely with Amanda during her presidency."
Perth-based solicitor Amanda Millar, the Law Society's current vice president, will become the next president of the Law Society on 31 May 2020.