Stephen O'Rourke QC's debut novel The Crown Agent out this November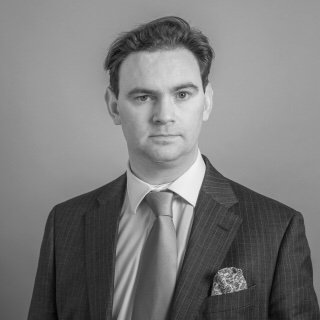 A "colourful and fascinating" debut novel from a Scots lawyer is due to hit bookshelves this November.
Stephen O'Rourke QC's The Crown Agent tells the tale of disillusioned young doctor, Mungo Lyon, who in 1829 is recruited by the Crown to investigate a mysterious murder and shipwreck off the coast of Scotland.
His adventures lead him on a pursuit across the Scottish countryside, to kidnap and treason, an unwanted trip to the West Indies, an insurrection and love.
An advocate at Terra Firma Chambers, Mr O'Rourke was born in Greenock in 1976 and describes himself as Scottish with an Irish twist. He studied law at Edinburgh and Bologna Universities and is a member of the Institute of Chartered Arbitrators.
He formerly contributed a regular column in The Scotsman entitled The Legal World and has published legal and political articles in The Guardian, Caledonian Mercury and Think Scotland websites.
In January 2012 he won a short story competition run by The Daily Telegraph's Creative Writing group, which proved to be the basis for The Crown Agent.
Alexander McCall Smith said: "This is a colourful and fascinating story - the first of what I hope will be many adventures penned by the talented Mr O'Rourke."