Staircase lawyer David Rudolf: Crime shows are holding justice to account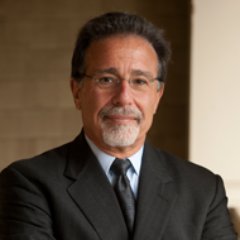 American lawyer David Rudolf, whose client Michael Peterson was the focus of the Netflix hit The Staircase, has said mounting interest in crime documentaries and podcasts is helping to hold the criminal justice system to account.
Mr Rudolf, who is speaking in Edinburgh on November 25th, told Scottish Legal News that the interest in the Peterson case since Netflix picked up the show last year, commissioning the first new episodes since 2004, was on "a whole different level" than any high-profile case he had been involved in before and had given him a platform to talk "with hundreds or thousands of people".
The North Carolina lawyer said documentaries like The Staircase and Making a Murderer gave audiences an insight into coerced confessions, "junk science" and the adverse effect of pre-trial publicity without having to "take it on faith" from criminal defence lawyers.
Mr Rudolf said: "We've known this sort of behaviour has been going on for decades, but your average person doesn't. Now, with these documentaries, they see for themselves.
"When they sit on juries, they're going to have a whole new appreciation for whether or not the science that is being presented to them is really valid or not.
"It's a process, and I don't think it's going to change overnight, but I think these kinds of documentaries do start the conversation in a different direction."
He added: "There's lots more stories out there and I'm very encouraged that filmmakers and podcasters are getting interested in this. Look at Serial and the impact that Serial has had, just as a podcast. All these documentaries and podcasts raise people's consciousness.
"When people see these kinds of injustices, they're as upset by them as we are as criminal defence lawyers. That's encouraging to me."
The defence attorney's latest speaking tour, which has already made several stops in Britain and Ireland, will see him answer questions about the Peterson case — "things that are either unclear in The Staircase or that aren't covered in the documentary that they've heard about" — as well as take aim at "the problems in the criminal justice system in the United States".
He also wants to "educate myself about some of the problems that you have in Scotland", and will try to draw out discussion about Scotland's 'not proven' verdict after Scottish Legal News reported his endorsement of the embattled third verdict last week.
However, despite Mr Rudolf's high opinion of crime documentaries, he disagreed that routine filming of Scottish criminal trials would be a positive development — "respectfully disagreeing" with Making a Murderer attorney Jerry Buting, who encouraged lawyers to work towards that goal in a 2016 interview with our sister publication, Irish Legal News.
Mr Rudolf warned that routine filming in criminal trials would "really result in snippets on the news at night — a minute here or a minute and a half there — and what appears on the news may or may not be related terribly much to what happened in court … one dramatic moment is what appears on TV, and all the subtlety is just lost".
Beyond the Peterson case, Mr Rudolf has practised as both a criminal defence lawyer and a civil rights lawyer over the course of his 40-year career, winning multi-million dollar payouts for individuals whose fundamental rights had been violated.
He said he was "very pessimistic" about the trajectory of civil rights in the US today, warning that "a lot of the norms that have set our country apart, the US apart, over the centuries are under attack". He identified mass incarceration, criminalisation of poor and minority youth, police brutality, wrongful convictions, voting rights and gerrymandering as the key civil rights issues in the US, and praised the emergence of the Black Lives Matter movement as "long overdue".
Speaking just weeks after the controversial confirmation of Brett Kavanaugh as a Supreme Court justice, he said: "I'm worried about the Supreme Court becoming more and more partisan, more and more political — which really started a couple of decades ago when they got involved in Bush v Gore and essentially elected a Republican president despite the fact that the popular vote was in favour of Al Gore."
Despite his pessimism, he had qualified words of encouragement for young people considering a career as either a criminal defence or civil rights lawyer in either the US or Britain today.
He said: "For those who are interested in criminal defence work or civil rights work, or any kind of work where you're representing individual people who have been injured in some way, my advice is to only do that if you're going to be passionate about it, if that's what really motivates you in the morning, because there's no guarantee that you're going to get rich doing that.
"The only guarantee is that you're going to be able to help other human beings, and that's its own reward. You really have to be passionate about what we're doing if that's going to be rewarding to you."