Sir Geoff Palmer: Ethnic minority professionals must develop a 'sense of belonging' to succeed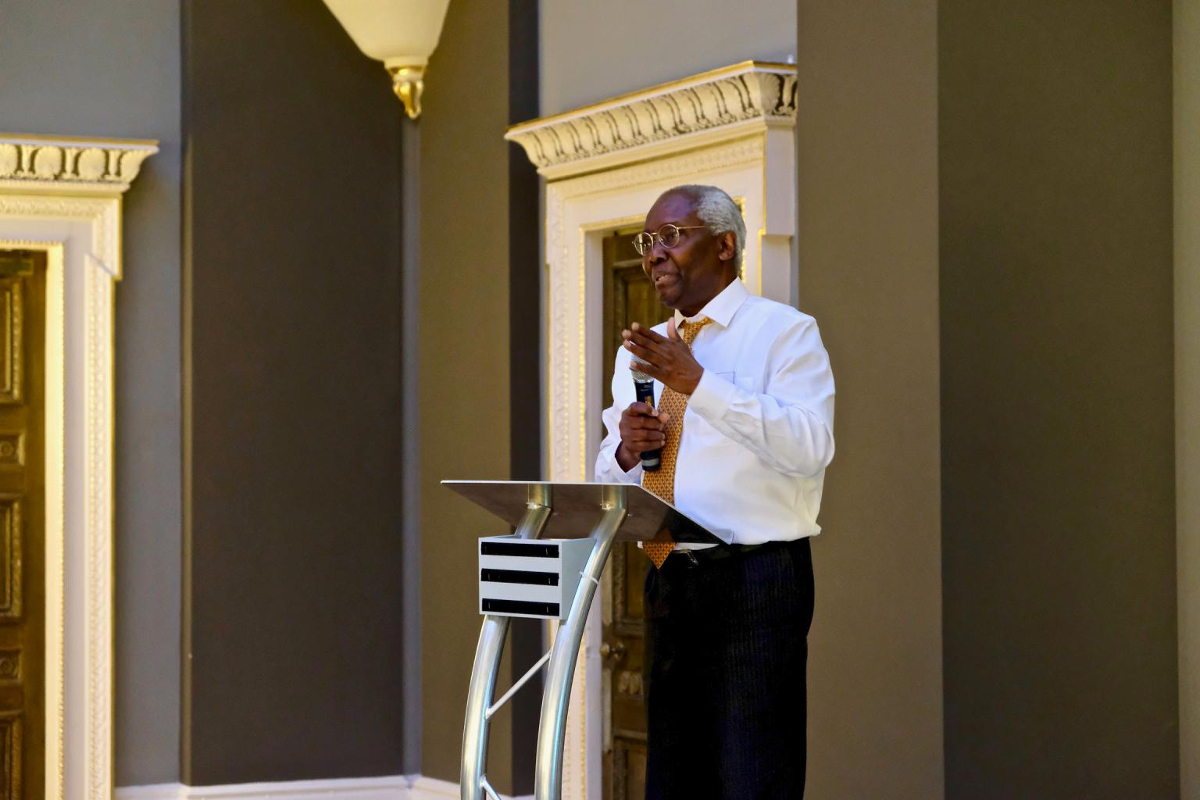 Scotland's first black professor, a Windrush generation Jamaican who grew up in the racist Britain of the fifties and sixties, has told an audience of lawyers and other professionals in Edinburgh that they must have a "sense of belonging" in order to succeed.
Sir Geoff Palmer, an eminent brewing scientist, was addressing an audience of black and minority ethnic professionals at an event hosted by the RBS Multicultural Network in conjunction with the Scottish Ethnic Minorities Lawyers Association (SEMLA).
In 1955, at the age of 14, Sir Geoff arrived in Britain from Jamaica aboard the RMS Ascania. Research by a friend of his revealed that his mother had presciently listed him on the passenger manifest as a "scholar".
"She died in 2003 but she knew that I became a scholar and it's what she had hoped for me," he said.
In 1973 Sir Geoff discovered that subjecting barley grains to mechanical abrasion accelerates the malting process. Known as the barley abrasion process, it was immediately adopted by the brewing industry.
In 1985, he was asked by the makers of Guinness to travel to Nigeria and resolve the crisis that had arisen there after the country's government imposed a ban on imports of European grain. He and his colleagues discovered that sorghum could be used to produce the famous stout.
The American Society of Brewing Chemists (ASBC) honoured him with its Award of Distinction in 1998 and he was knighted in 2014.
Before these triumphs, however, Sir Geoff grew up a Britain in which Enoch Powell and other racist politicians had created a terrifying atmosphere for the immigrants whom the British government had encouraged to come to redress labour shortages.
"They, in fact, made my life very frightening," recalled Sir Geoff, who found he had to develop a way to cope and spur himself on.
He explained: "I didn't want to get up in the morning in the sixties because I would see a newspaper headline – 'Five hundred more people arrive' – and I feared that would encourage somebody to try and kill me.
"Therefore one of the things I had to develop, which my mother gave me, is a sense of belonging and you need that to succeed."
Racists, he said, will try to destroy or limit any sense of security. They know that, without it, "you are not very competitive; you are not able to do your best".
One way in which he has secured that sense of belonging, he said, is through the achievements of his students – in whom he takes great pride.
Highly successful in their field, he reminded attendees that the founders of Brewdog and Stewart Brewing were "taught by a guy from Islington and Jamaica, who lives in Penicuik".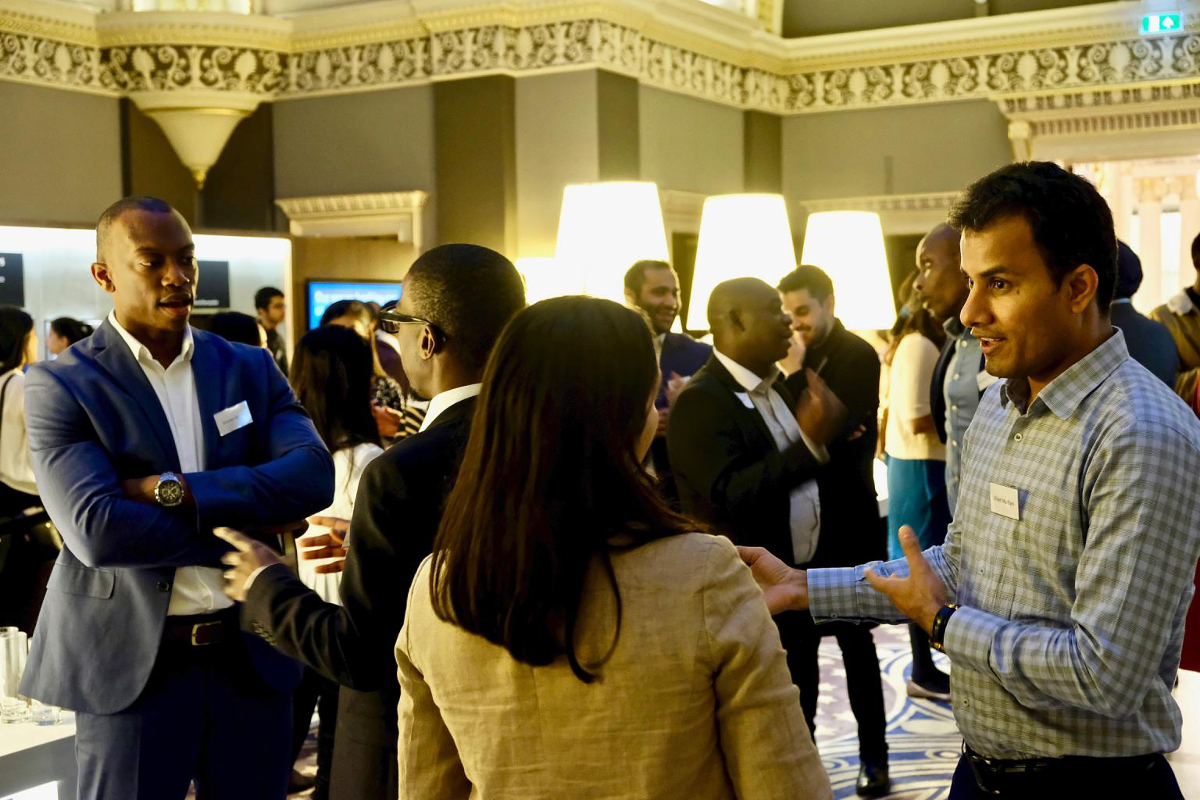 Advocate Usman Tariq also addressed the event held at the RBS headquarters in Dundas House. He spoke about the poor labour prospects for ethnic minorities in Scotland and pointed out that for individuals from an ethnic minority who are aged between 25 and 34, the employment gap vis-à-vis the white population is a "staggering 41 per cent" and that for ethnic minority women, it stands at 27 per cent.
This is despite the fact minorities appear to perform better educationally compared to the white population.
Mr Tariq also pointed to the problems ethnic minorities face with career advancement.
"We know that in some professions like law, it is acknowledged that ethnic minorities are not progressing to senior roles because of issues such as unconscious bias and the perception that traditional networks and routes to promotion often exclude ethnic minorities," Mr Tariq said.
He told attendees: "Each and every one of us has the capacity to make a difference and to improve the opportunities and outcomes for others.
"You could establish or participate in a multicultural network if you work within a large business. You can reach out to like-minded professionals in your field to address the challenges facing ethnic minorities in your profession. You can engage with your professional bodies and businesses to drive real change."