Show exploring human rights legacy of David Maxwell Fyfe comes to Edinburgh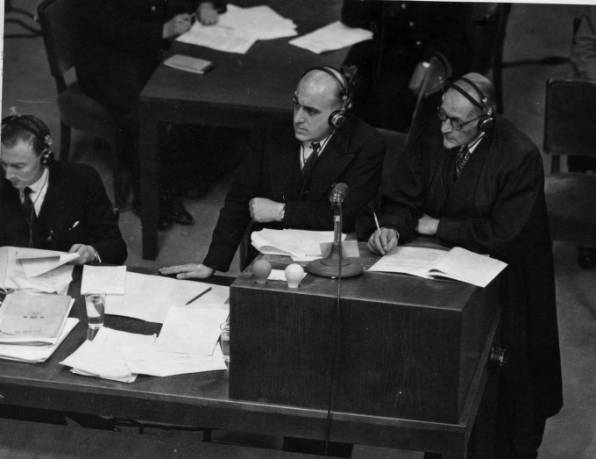 A show exploring the birth of modern human rights through the eyes of David Maxwell Fyfe, the Scot who was instrumental in the creation of the European Convention on Human Rights (ECHR), has come to the Fringe.
Sir David, a barrister, served as the UK's deputy chief prosecutor at the Nuremberg Trials.
This summer, as the ECHR faces the biggest challenge in its 70 year history, English Cabaret, a professional theatre company formed of members of Sir David's family, will contribute to the ongoing debate with small-scale performances of Dreams of Peace & Freedom.
Creator and director Tom Blackmore said: "In 1947, eight groups came to perform uninvited at the new international festival. They inspired today's Fringe. I first produced on the Fringe 44 years ago, and have returned many times since to create new work.
"The Fringe has always needed ghosts, those who return each year to use Edinburgh in August as a laboratory for expression and experimentation. And now, as the Fringe becomes more managed and curated, and tied to big tech, it needs ghosts more than ever. This year, 75 years on, we return as ghosts of the '8,' for the first time unbooked and uninvited, with a ghost story and an exorcism from the age of the Festival's birth."
The show is being performed at C cubed on the Royal Mile every evening at 7.10pm.