Shepherd and Wedderburn advises on 'green' redevelopment of iconic Hunterston Parc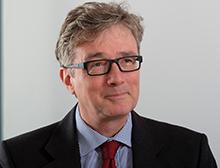 Shepherd and Wedderburn acted for Clydeport Operations Limited (COL) in concluding an option agreement with the sustainable energy company XLCC to construct a facility at Hunterston Port to produce high voltage sub-sea cables for the transmission of renewable energy.
If planning permission is approved, Hunterston Parc in North Ayrshire, which once supplied iron ore to the Ravenscraig Steelworks and coal to the Longannet and Cockenzie power stations, will become the site of a major subsea cable manufacturing operation.
The development would cover 70 acres (approximately the area of 11 football pitches), and employ up to 900 people. The plan also includes the construction of research and development laboratories, offices, stores, electrical infrastructure and a cable delivery system.
The Shepherd and Wedderburn team, led by Jamie Grant and George McKinlay and comprising property and planning specialists, is supporting COL on a number of projects at Hunterston Parc.
About a third of the site of the former iron ore and coal terminal is being regenerated for the green age, with projects including renewable energy developments, aquaculture, an innovation hub, jetty operations and nature enhancement measures. An artist's impression of the new site can be viewed here.
Commenting on Shepherd and Wedderburn's involvement, Mr Grant said: "We are delighted to be associated with this exciting regeneration project, which is unique in the UK in offering a combination of rail-connected land adjoining deep water and has the potential to help spur a green recovery from the pandemic and deliver major benefit to the North Ayrshire and Scottish economies."