Scullion LAW raises over £230,000 for Marie Curie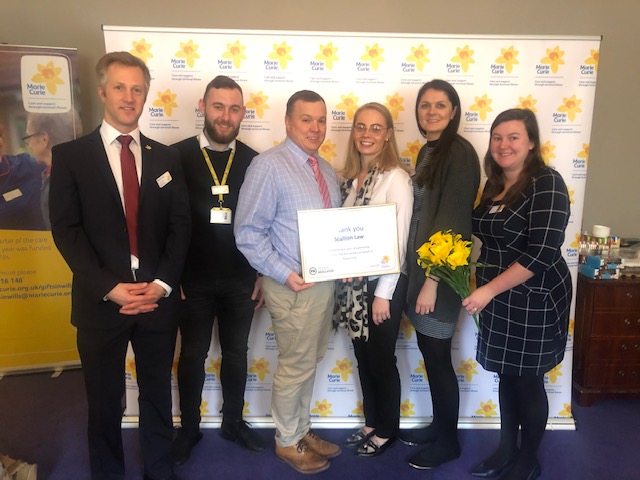 Scullion LAW has raised over £230,000 worth of future income for Marie Curie Scotland to help people with a terminal illness.
Despite the challenges presented by the lockdown in March, Scullion LAW remained committed to supporting the Marie Curie FREE Will campaign, preparing over 300 wills electronically and raising over £230,000 of future income for the charity.
In recognition of its fundraising efforts, the firm was presented the Fundraising Excellence Award at a virtual awards ceremony last week.
Gordon Lennox, head of the wills & future planning department at Scullion LAW, said: "We are delighted to win this fantastic award in recognition of our continued support of Marie Curie over the last six years.
"Marie Curie are a phenomenal organisation, providing care and support throughout the community to people with a terminal illness (not limited to cancer). It is a charity close to our hearts and they need our help now more than ever."