Scottish Legal Complaints Commission reports strong performance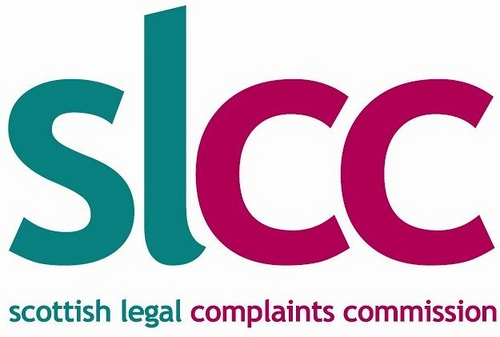 The Scottish Legal Complaints Commission (SLCC) has published its annual report, showing strong overall performance.
The 2020-21 SLCC annual report covers performance in the July 2020 to June 2021 operating year, and was laid before the Scottish Parliament today, along with the 2020-21 SLCC annual accounts.
Neil Stevenson, SLCC chief executive, said: "Alongside our continued work on efficiency, this year we have brought a keen focus on our customers, working hard to improve our customer service and accessibility. We've listened to and acted on customer feedback from both consumers and lawyers to make improvements to our service. We've taken action on the clarity of our written communications, learned from others about improving our accessibility, and set up a service experience team to drive further improvement.
"We've also built on our strong response to the impact of Covid-19 on our business, and used an agile approach to rapidly review our strategy and options around people, technology, property, and changing customer need and expectation. Working with our staff and stakeholders, we are excited about, and prepared for, a very different-looking future way of working."
Jim Martin, SLCC chair, added: "With continued strong performance across the business, the SLCC has a positive message to share. That should increase consumer confidence in the sector and its regulation, and reassure any legal professionals who are subject to a complaint that it will be dealt with promptly and fairly. It also meant that at the end of last year, we were able to reduce the levy for all lawyers, passing on the benefit of those gains to Scotland's legal sector. While we need to assess incoming complaint numbers at the end of this calendar year, we are optimistic there may be further savings to pass on to at least some groups within the sector.
"Having achieved low complaint handling time and negligible backlogs in our system, this year we have focused our attention on reducing delays caused by some firms continuing to ignore their statutory duty to respond to our requests for client files. I hope by next year to be able to report an improved picture in terms of solicitors complying withthis, and the impact that will have on our ability to start – and finish – investigations swiftly.
"Looking forward, we'll be engaging in the work to deliver much needed reform. On a daily basis we see how the current prescriptive legislation adds complexity and leads to poorer outcomes for the public and the profession. We'll be putting forward positive proposals for improvement, and playing our part in the move towards a system of modern, agile legal regulation fit for 21st century Scotland."