Scottish housing market breaks £18 billion in sales but second home tax and Brexit hit confidence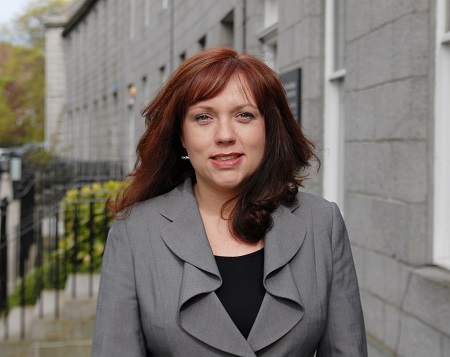 The Scottish housing market saw sales breach the £18 billion barrier in 2018, according to a report from Aberdein Considine.
Across Scotland as a whole, average prices, sale volumes and total market values all rose in the last three months of 2018. Overall, the value of property exchanging hands in Scotland during 2018 reached more than £18 billion, a rise of over £400,000,000 on 2017.
Edinburgh secured its spot as the most expensive area in the country for the third consecutive quarter with prices rising 9.3 per cent year on year, hitting £272,989, the capital's highest price in 2018.
However, despite the robust nature of the property market in 2018, research for Aberdein Considine's Property Monitor has revealed that the lack of clarity on Brexit as well as property tax policies are affecting both the levels of confidence among consumers and property buying decisions.
A survey of more than 1,000 individuals in Scotland, the biggest since the firm began publishing the Property Monitor at the start of 2017, found that 50 per cent of those asked said they anticipate a decrease in the value of their home post-Brexit. This was the highest figure for 2018, and a strong indication of what appears to be diminishing confidence in the UK government's attempts to secure a positive Brexit outcome. Only three per cent believed that Brexit would increase house values.
Furthermore, asked if the Additional Dwelling Tax would discourage them from purchasing an additional property in Scotland, 52 per cent agreed that it would, up from 45 per cent in the third quarter. The Scottish government announced in its December budget that this tax would rise from three per cent to four per cent.
The lack of stock coming to the market, once a feature of the biggest cities, is now beginning to filter through to other parts of the country, with more provincial areas now experiencing rapidly rising prices, with the average cost of a home in Scotland rising 3.3 per cent to £174,290.
The shortage of homes for sale, combined with increasing demand drove average prices in the Highlands to £195,006 in November, the highest it reached in 2018. Clackmannanshire recorded the biggest jump in sale values with a 40 per cent leap in the final three months of the year, a record for the Property Monitor.
Jacqueline Law, managing partner at Aberdein Considine, said: "These figures demonstrate that the market has to a large degree recovered from the difficult days of the financial crash but we cannot ignore the uncertainty which Brexit presents.
"Whatever the outcome, families and individuals still need homes to live in and properties will continue to be bought, sold and rented.
"Homeowners and businesses could definitely benefit from a clearer understanding about what the months and years ahead have in store, and hopefully the next few weeks will bring some much needed clarity."