Scottish government treats criminal lawyers with contempt again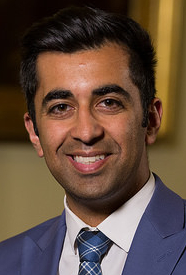 The 'resilience fund' offered to criminal legal aid solicitors by the Scottish government is worth less than half of the money it has saved in legal aid payments over the pandemic as a result of the sharp decline in criminal business.
The fund, of which only a fraction has been paid, is worth a total of £9.5 million, yet the Scottish government saved more than £20m in legal aid fees in 2020-21, an FOI request by lawyer Iain Jane has revealed.
In 2019-20, £95.6m was paid to the profession while in 2020-21 the figure stood at £74.1m, a drop of £21.5m.
The figures obtained by Mr Jane show that while solemn business has risen by 13 per cent, all other business has declined.
The Scottish government has only paid out £2.3m of the £9.5m fund.
Mr Jane tweeted: "In retrospect, a £9.5 million fund was a slap in the face. The application of those funds and with only £2.3 million being paid is a disgrace."
He pointed out that other people employed in the justice system were paid in full.
"SLAB still got their budget, court staff still goy full pay, PFs still got full pay and support to work from home. The defence though got no help, no funds to become COVID-compliant."
"During this we were expected to attend hub courts miles from our homes, attend police stations where no protection was afforded and work every holiday including national bank holidays with no benefit provided whatsoever. We are now expected to help ease the backlog," he added.
Justice Secretary Humza Yousaf did not acknowledge the comments.