Scottish government spending review risks 20 per cent budget cut for justice sector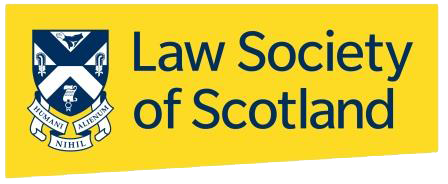 Responding to the Scottish government's Resource Spending Review announced last week, the Law Society of Scotland has criticised the freezing of justice budgets until 2027, saying that the government's commitment to the recovery of the courts post-pandemic requires investment which is not evident in the review.
The society has called for all involved in the justice sector to collaborate in making the case for essential investment to ensure the positive future for the sector as set out by Ministers.
The Resource Spending Review froze justice budgets for courts, judiciary, legal aid and the prosecution from financial year 2022/23 to financial year 2026/7. For legal aid, the budget was set at £151m for each of the next five financial years.
President of the Law Society, Murray Etherington, said: "The Resource Spending Review risks disaster for the justice sector. It amounts to a real-terms cut of at least 20% by 2027, affecting budgets for the courts, the judges, the prosecution and legal aid.
"We are already struggling with the capacity to reduce court backlogs that will run until 2026 as a result of the pandemic. Complainers and witnesses are already waiting far longer to reach a resolution in court. The presumption of innocence is central to our justice system, yet there are twice the number of people on remand awaiting trial than before the pandemic and they are being held far longer in custody and at huge financial cost because of these delays.
"For legal aid firms that had already seen a generation of underfunding, this announcement is hugely discouraging as we await more detailed proposals from the government on addressing the current legal aid crisis. Even with the increases implemented by the Scottish Government in recent years, the fee for most criminal cases is only 10% above what it was in 1999. Inflation is currently 9.2%. There is no mechanism in our archaic legal aid system for periodic review of fees, and no account taken of inflation even if there were. This is a crisis that will only increase in the light of the spending plans announced.
"All those who work in the justice sector need to work together and make the case for the added investment needed. If these spending cuts are delivered then the positive vision for justice which Scottish Ministers published earlier this year simply cannot and will not be realised."