Scottish government opens £6.7 million support fund for legal aid firms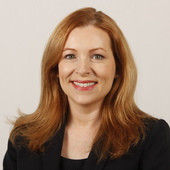 A new fund worth £6.7 million to support legal aid firms has opened for applications.
The Legal Aid Business Support and Recovery Fund has been established following consultation with the legal profession and will be distributed to legal aid practices.
Legal affairs minister Ash Denham said: "Scotland's legal profession has worked extremely hard since the Covid-19 outbreak to help maintain access to justice services in very difficult and challenging circumstances. This fund will help ensure that these crucial services are supported and can fully continue as we move into the next phase of Scotland's recovery.
"I very much welcome the constructive and collaborative approach taken by the Law Society of Scotland, the Scottish Solicitors Bar Association and representatives of several Bar Associations on the development of this Fund, and I thank them for their engagement."
Pat Thom, co-convener of the Law Society of Scotland's Legal Aid Committee, said: "This new fund is a welcome confirmation that the Scottish Government is committed to supporting legal aid solicitors who have been adversely affected by the pandemic and the promise that all of the £9 million fund, set up under the previous Justice Secretary, would be distributed. It will help ensure solicitors can continue to provide much needed services in communities across Scotland.
"The creation of the new fund follows our constructive discussions with the government, alongside our colleagues in the Scottish Solicitors Bar Association and local bar associations who have made significant contributions to ensure that this much needed financial support can be made available. I encourage all those who are eligible to apply as soon as possible."
Stuart Murray, of the Aberdeen Bar Association, said: "The Aberdeen Bar Association is grateful to the Scottish government for reaching out to the SSBA and local bar associations in what has been the first real collaborative approach to resolving a number of funding issues for the profession. It is hoped that this approach has set a precedent for working directly with the profession to support and protect access to justice for all."
Mark O'Hanlon, the Society of Solicitors of Hamilton and District, said: "We welcomed being involved at an early stage in developing a simplified revised fund. Members will be delighted that payments are being made from the end of this month. Continuing a constructive dialogue with the SSBA, Bar Associations and the Law Society from the outset is a key element in delivering a more effective justice system going forward."