Scots back detained Egyptian lawyers for human rights award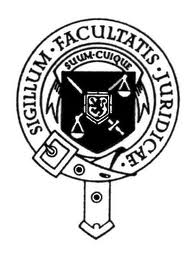 Scottish lawyers are supporting five detained Egyptian colleagues for a human rights award.
The nomination of the five for the CCBE Human Rights Award 2020 has been made by the Law Society of England and Wales, and is backed by the Faculty of Advocates and the Law Society of Scotland, as well as the Bar Council of England and Wales, the Bar of Northern Ireland and the Law Society of Northern Ireland.
The nominees are Zyad el-Eleimy, Mohamed el-Baqer, Mahinour el-Masry, Mohamed Ramadan and Haitham Mohammadein. Each has been held for many months in pre-trial detention, under conditions which breach international human rights law. More information about their cases can be seen here
The Council of Bars and Law Societies of Europe (CCBE) has granted a human rights award since 2007, to honour distinguished lawyers/lawyers' organisations for outstanding commitment and sacrifice in upholding fundamental values. Last year, the award went to four Iranian lawyers for defending human rights in their country. This year's winner will be announced in September.
Iain Mitchell QC, the Faculty's member of the UK delegation to the CCBE, said: "At a time when fundamental rights are under attack in many places, the role of lawyers in standing up for human rights - whether defending the rights of human rights defenders, or themselves calling out abuses of the basic freedoms which have been dearly won - is of huge importance.
"It is the least we can do to show our support with these brave Egyptian colleagues who have been thrown into prison for simply doing their job. Defending the rule of law and freedom of speech is a duty, not a crime. We stand in solidarity with them in their courage and in their calling."