Edinburgh Law School to host diversity-based careers fair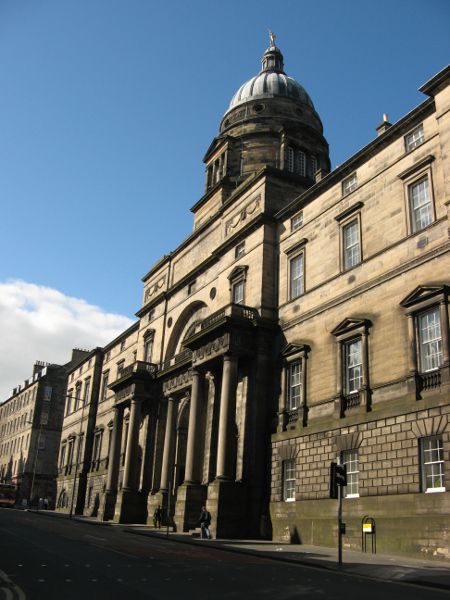 Scottish diversity and inclusion consultancy, Diversity+, has partnered with the University of Edinburgh Law School to create an event that is possibly the first of its kind in Scotland.
The Festival of Legal Possibilities, opening on February 21, will recognise and prioritise law students who do not feel represented in mainstream commercial firm career paths.
Although the sector is making moves to become more diverse, change is occurring at a much slower rate than the rest of the population, according to the Law Society of Scotland. Experiences of discrimination, and lack of visible role models still persist in the profession. Law Society of Scotland figures from 2020 - 2021 show just over three per cent of the profession comes from a BAME background.
Approximately 65 per cent of law students are female. However, they represent only 35 per cent of partners in law firms, and only 23 per cent of sheriffs.
The University of Edinburgh, and Diversity+ are presenting an event pitched as 'an alternative careers fair' for students of all backgrounds. The event will show the variety in career options outside of the mainstream commercial firm route.
Naeema Sajid, founder of Diversity+, said: "It's time to turn the conversation over to how we are going to support law students through this time of change in the sector. We can't expect them to put their lives and careers on hold until the landscape of the sector improves and becomes more diverse, equal and accepting.
"We must raise awareness of and accept the fact that barriers exist. We must work towards removing them to bring about genuine change, and at the same time, support the students who want to use their talents outwith the mainstream.
"We have a duty to share knowledge of all career choices to ensure that the lawyers of tomorrow have a better chance at a satisfying career - and by doing so help retain talent in the sector. That's what this event is about."
Dr Jonathan Hardman, of Edinburgh Law School, said: "We are delighted to be hosting the Festival of Legal Possibilities to showcase career paths that are not always as heavily recruited for and to help build networks amongst those who do not feel adequately represented in traditional recruitment.
"We are also extremely grateful to have such an incredible line-up of members of the legal profession from Scotland and beyond participating in this event, and we thank them for the generosity of their time and experience. Everyone is welcome, and we hope that this is the start of the conversations raised in our various panels, rather than the end."
Rob Marrs, head of education at the Law Society of Scotland, commented: "This is an exciting way for students across Scotland to learn about the various careers in law. Students often tell us they cannot see visible role models and Edinburgh University are to be commended for this development. I'd thoroughly recommend students attending."
The Festival of Legal Possibilities is free to attend, and open to anyone with an interest in making the legal profession more diverse and inclusive. It is an opportunity for students from all over Scotland to hear from and meet solicitors from a range of backgrounds, working in varied roles and at different levels of their careers.
There will be speaker panels over three days with the aim of:
Exploring diversity in law: women in law, LGBTQ+, culture and ethnicity, intersectionality and more
Boosting networks for students who may not feel represented within legal practice and recruitment; and

Demonstrating to students the wide variety in career paths available to them, including public sector, third sector, in-house,

LawPals

, judiciary and advocacy.