Sarah Lancaster joins board of Scottish Arbitration Centre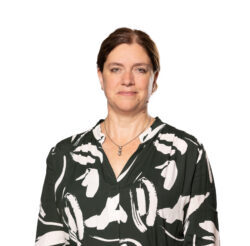 Sarah Lancaster has been appointed to the board of the Scottish Arbitration Centre.
Ms Lancaster joins the centre as director Ysella Jago stands down.
Ms Lancaster is chambers director at Arbitration Chambers, the leading global set of international arbitrators, with offices in Asia, London and New York, having joined three years ago from a senior role at a leading arbitral institution (LCIA).
She is admitted as a solicitor in England & Wales and in Australia and has more than a decade of experience gained in private practice (Baker McKenzie, London and Sydney). She also acts as arbitrator in commercial disputes and is ranked for arbitration by Who's Who Legal.
Andrew Mackenzie, the CEO of the centre, said: "Sarah brings a wealth of experience to the Board, particularly given her time as the registrar of the LCIA. With our new rules, court, registrar and ability to administer arbitrations, Sarah's expertise will provide further credibility to the centre."
Ms Lancaster said: "I am delighted to be joining the board of the Scottish Arbitration Centre and to have an opportunity to help to shape its future. I very much look forward to working with Lord Glennie, the other members of the board, the centre's staff and its stakeholders to support the advancement of the centre."
Lord Glennie, chairman of the board of the centre, added: "We are delighted to welcome Sarah to the board. At the same time, we are sad to lose Ysella. We are extremely thankful for the years of service and in her role in advancing the centre and promoting Scotland as a seat for arbitrations."