Sarah Gilzean: Which philosophical beliefs are worthy of protection from discrimination?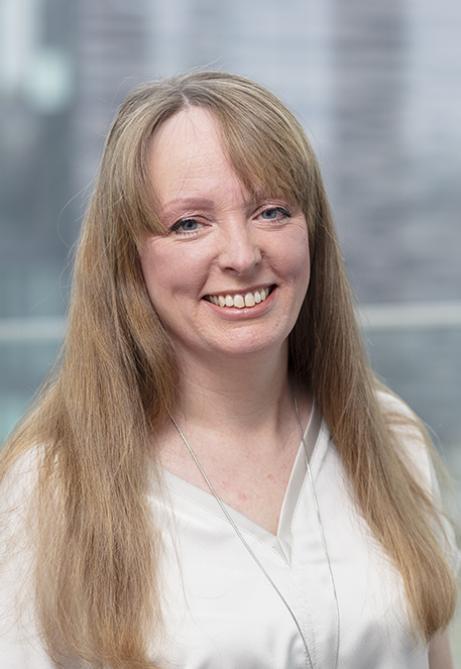 Protection from discrimination on the grounds of religion or belief was introduced in 2003 and subsequently included as a protected characteristic in the Equality Act 2010.
Belief is defined as any religious or philosophical belief (including a lack of belief) but it is specifically the area of philosophical belief that has spawned some of the more interesting case law of recent years. It is also one of the most evolving areas of discrimination law with the question of which philosophical beliefs are worthy of protection under the Equality Act being tested frequently before employment tribunals.
The starting point for whether a philosophical belief is likely to have protection is the case of Grainger plc and others v Nicholson in which the EAT set out a number of requirements:
The belief must be genuinely held
It must be a belief not an opinion or viewpoint based on the present state of information available
It must relate to a weighty and substantial aspect of human life and behaviour
It must attain a certain level of cogency, seriousness, cohesion and importance
It must be worthy of respect in democratic society and not incompatible with human dignity or the fundamental rights of others
It must have a similar status or cogency to a religious belief
It need not be shared by others
It may be a political philosophy or doctrine
It may be based on science
In recent years employment tribunals have upheld a variety of philosophical beliefs as being worthy of protection (some more surprising than others), including those based on:
Environmentalism and belief in climate change
Anti fox hunting belief
A belief in the "higher purpose" of public service broadcasting
A belief in Scottish Independence
A belief in public service for the common good
A belief that lying is always wrong
Democratic socialist beliefs
A belief mediums can communicate with the dead
Equally a number of other beliefs have not met the requirements of a philosophical belief:
Belief that 9/11 and 7/7 were "false flag" operations
Belief that poppies should be worn in early November
Membership of the BNP
Marxist/Trotskyist beliefs
Belief that Jews are God's chosen people
Belief that homosexuality is contrary to God's law
Belief that the holocaust did not happen
2019 brought with it a number of new cases. At first sight the case of Conisbee v Crossley Farms Limited and others may well have looked like it had a chance of success. The philosophical belief in question was vegetarianism – something that the Equality and Human Rights Commission guidance had said was protected along with humanism, pacifism and belief in man made climate change. That statement had however been specifically rebutted by the UK Government at the time the guidance was issued. The employment tribunal was not persuaded either, finding that the vegetarianism lifestyle choice was not weighty or serious enough to gain protection under the Equality Act.
A separate employment tribunal then dealt with a case – Mackereth v The Department of Work and Pensions and Advanced Personnel Management Group UK Ltd – where the claimant alleged he had been discriminated against on the grounds of his lack of belief in Transgenderism and his conscientious objection to Transgenderism, as well has his belief in the truth of the Bible. The conclusion reached by the tribunal was that the claimant's beliefs did not meet the tests set out in Grainger plc v Nicholson – the beliefs held by the claimant were incompatible with human dignity and conflicted with the fundamental rights of others – and were therefore not worthy of protection. However on appeal although the EAT agreed with the tribunal that the claimant had not been discriminated against, unlike the employment tribunal, they were of the view that the claimant's lack of belief in transgenderism was a belief worthy of protection under the Equality Act.
Many of the cases being reported on this topic are preliminary hearings before employment tribunals. However, the case of Gray v Mulberry Company (Design) Ltd reached the Court of Appeal in 2019. The belief being asserted in this case was the claimant's "statutory human or moral right to own copyright and moral rights of her own creative works and output" and arose after an employee was dismissed from Mulberry after refusing to sign a confidentiality and copyright agreement with company. The employee was concerned this would give Mulberry a right to the writing and film making she created outside of work. Her claim failed at tribunal, before the EAT and finally also before the Court of Appeal who all concluded it was not worthy of protection under the Equality Act.
The case of Forstater v CGD Europe and others garnered a fair bit of media coverage at the end of 2019. The claimant in this case argued her "gender critical" opinions – that there are only two sexes, male and female and it is not possible to change from one to the other even if a Gender Recognition Certificate is obtained – amounted to a philosophical belief. The employment tribunal did not accept her arguments finding the absolutist nature of the views incompatible with human dignity and not worthy of the respect in a democratic society. However, an appeal was heard in the EAT in 2021 and this decision was overturned. In Forstater v CGD Europe & ors, Index On Censorship and EHRC intervening the EAT stated that it was only beliefs akin to advocating nazism or espousing violence and hatred in the gravest forms that were not capable of being worthy of respect in a democratic society. "Beliefs that are offensive, shocking or even disturbing to others, and which fall into the less grave forms of hate speech would not be excluded from protection". The claimant's beliefs were therefore protected.
At the start of 2020 a philosophical belief case – Casamitjana Costa v The League of Cruel Sports – was one of the first cases of the year to be decided by a tribunal. As was widely reported, on 3 January an employment tribunal had to consider whether ethical veganism was worthy of protection. When it came to the hearing the point was conceded by the employer however the employment judge was of the view the tribunal had to be satisfied the concession had been made on a sound basis and accordingly came to his own conclusion on it. That conclusion was that ethical veganism, in this particular case, was worthy of protection as a philosophical belief. It is however of note that the circumstances of this case were unusual with the claimant living his life in a manner which many would consider to be quite extreme, and claims brought by other vegans may not meet with the same result.
In X v Y the claimant had refused to return to work in July 2020 because of a fear of contracting and then passing Covid-19 to her high-risk partner. When her employer then refused to pay her, she claimed she had been discriminated against on the basis her fear of the virus and the need to protect herself and others amounted to a philosophical belief worthy of protection under the Equality Act. However, her case failed with the employment judge concluding that the fear was a reaction to a threat of physical harm and did not meet the criteria for a philosophical belief.
In 2022 an employment tribunal was asked to consider whether supporting Rangers football club could amount to a philosophical belief. Although the claimant believed supporting Rangers was a way of life and as important as attending church is for religious people the tribunal concluded it was not capable of being a protected philosophical belief. The explanatory notes to the Equality Act provides that adherence to a football team would not be capable of protection. It was a lifestyle choice and did not represent a belief as to a weighty or substantial aspect of human life and had no consequences for humanity as a whole. Support for Rangers did not invoke the same respect in a democratic society as matters such as ethical veganism.
This is an area of the law that will continue to expand as different beliefs are tested. However, it is important to remember that many of these cases have only been heard at employment tribunal level and so do not create any binding precedent. Each case will be considered on its own merits, even when it is dealing with a belief that has previously been found to be a philosophical belief. Claimants will still have to show they hold the belief they have identified and that it was the cause of the treatment they are complaining about.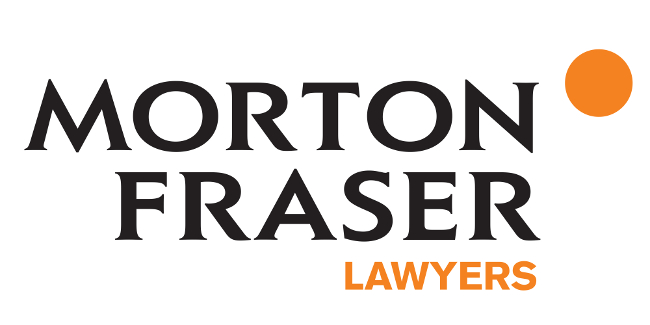 Sarah Gilzean is a senior associate at Morton Fraser