Royal Faculty of Procurators in Glasgow celebrates 350th anniversary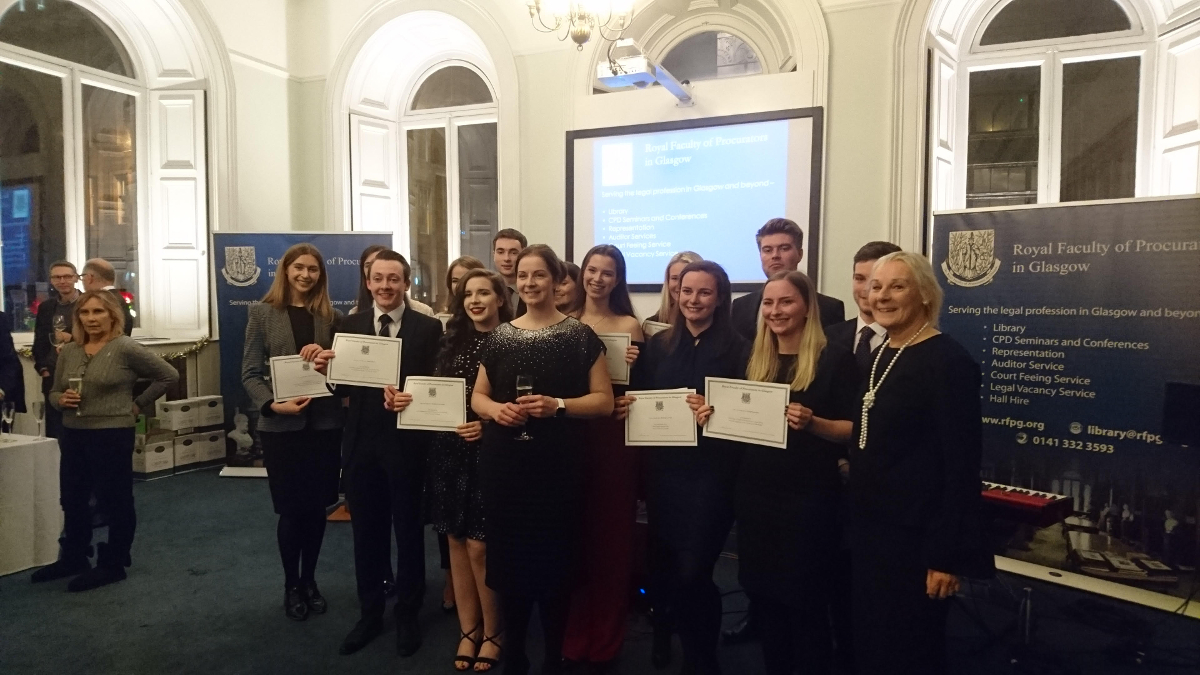 The Royal Faculty of Procurators in Glasgow (RFPG) celebrated its 350th anniversary yesterday evening with a drinks reception attended by practitioners from around Scotland.
Dean of the Faculty, Nicola Irvine reflected on the venerable history of the body, which was incorporated prior to 1668 and represents the majority of legal practitioners in Greater Glasgow.
President of the Law Society of Scotland, Alison Atack, commented on the RFPG's continued importance to the profession and recounted her own fond reminiscences of it.
The evening also saw prizes awarded to Glasgow law students who had gained top marks in their respective courses.