Romeo and Juliet stars sue over nude scene in 1968 movie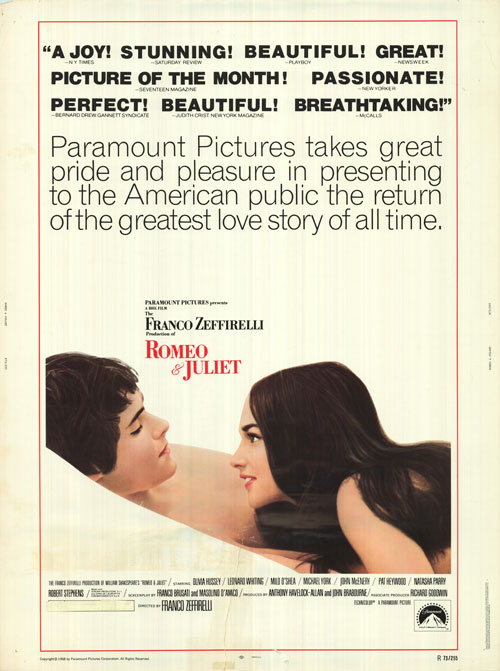 The teenage stars of a famous 1968 film adaptation of Romeo and Juliet have launched a $500 million lawsuit against Paramount Pictures over its controversial nude scene.
Olivia Hussey and Leonard Whiting, who were 15 and 16 respectively at the time of filming, allege that they agreed to film the bedroom scene, in which her breasts and his buttocks are visible, on the basis of "coercion and/or deception".
Documents filed with Santa Monica Superior Court in California allege that the actors were told on the morning of the shoot that "they must act in the nude or the picture would fail" and they "would never work again in any profession, let alone Hollywood".
The lawsuit also alleges that the film's director Franco Zeffirelli, who died in 2019, had told the actors that no nudity would be visible in the finished film due to the angle of the cameras.
The case can be brought because of a California law which temporarily suspended the statute of limitations in child sexual abuse cases until the end of 2022, Variety reports.
Solomon Gresen, the attorney representing the actors, said: "Nude images of minors are unlawful and shouldn't be exhibited.
"These were very young naive children in the '60s who had no understanding of what was about to hit them. All of a sudden they were famous at a level they never expected, and in addition they were violated in a way they didn't know how to deal with."