Robin Mitchell: The time is now to ensure more girls are inspired by sporting success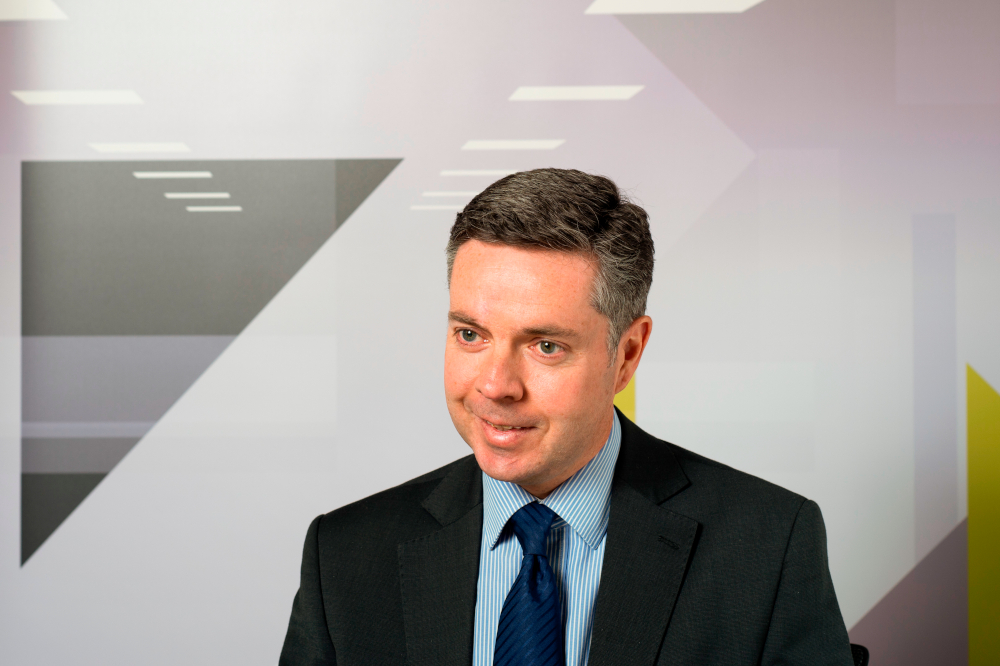 On 31 July I was among the 17.4 million TV viewers who switched on to watch England beat Germany in the final of the UEFA Women's European Championship. For England and sport fans alike it was an incredible spectacle – with a record 87,192 fans in Wembley Stadium producing an electric, and family friendly inclusive atmosphere, with every kick of the ball.
Before going further, let me declare my professional and personal interest in the game. As a partner in the Edinburgh office of leading law firm Shoosmiths, I am immensely proud that since 2019 we have partnered with the Scottish FA to support the recruitment and training of more female coaches and referees to help develop girls' and women's football in Scotland.
Read on and you'll discover that in many parts of the country much progress is being made to develop the women's game north of the border; albeit much more still needs to be done.
Since 2016 I've also been a volunteer with Boroughmuir Thistle in Edinburgh and I've proudly looked on as my daughter has steadily progressed her football skills to currently train with Boroughmuir's under-18 national academy programme squad. Aside from her fitness, it has been notable how with every step forward in the game, her self-confidence and self-belief has increased.
In my opinion, in terms of engaging younger female minds it's this latter aspect that should be the real talking point from England winning one of the most prestigious trophies in the women's game and the commentary and adulation that has swiftly followed.
Surely, the message to younger girls in the crowd and watching on TV is very simple – that with grit, determination, consistent effort (and often team work) and working towards goals you too can achieve a cherished dream. Those are values dear to me and I'm certain are recognised too by my many colleagues at Shoosmiths. They are values that transcend the sporting landscape, equally applicable and admired in business and in any other aspect of life.
Indeed, at a time when research shows that female participation in physical activity in Scotland still lags behind their male counterparts, major events during the summer of 2022 are a reminder to younger audiences – and their parents - of the many physical, social and psychological benefits offered by being actively involved in a sport – at any level!
For those at the coalface of trying to achieve an upward curve in participation numbers across female sport in Scotland, it can surely only be positive to broadcast the success of England's female footballers in Europe and Scotland's own progress towards potential FIFA Women's World Cup 2023 qualification. Consider too the many young women who went for gold at the – multisport - Commonwealth Games in Birmingham and pushed mind and body to the limit during last month's Tour de France Femmes.
I passionately believe that sport has the power to positively transform lives. However, let's not be naïve to the challenges that persist for engaging and encouraging many more young girls and women to take-up and remain involved in the likes of football and other forms of physical activity.
They include how PE provision is delivered in schools, clubs embracing the principles of diversity and inclusion, disparities in funding and media coverage for women's sport and the availability of more qualified coaches to nurture grassroots enjoyment and skills among participants.
Hopefully, steady progress is being made to effectively address such challenges. Surely at least young girls in England – and Scotland – can be inspired by the performance and attitude of the 11 sporting female role models who lifted the European Championship. Let's hope Scotland's women can also offer further inspiration by qualifying for the 2023 FIFA Women's Football World Cup!
After success in major tournaments, I often hear the phrases like 'the tournament will leave a positive legacy' or 'success will inspire the next generation.' I certainly hope that the result from 31 July achieves both for women's football both north and south of the border.
Which brings me back to the sterling work being undertaken by Shoosmiths in partnership with the Scottish FA to help further develop girls' and women's football. Three years ago, Shoosmiths signed a four-year deal with the Scottish FA focused on supporting the training of at least 20 new referees and 200 new coaches in women's youth and senior football by 2023.
Earlier this year, statistics from the Scottish FA revealed that across six regional areas in Scotland, there was a further increase in females starting on their coaching journey. Since May 2021 there have been 662 new female coach attendees on Level 1 courses, significantly up on the yearly average of 471. Figures from the Scottish FA also suggested that the number of female referees has increased significantly, with over 100 introduced to the game since January 2019.
This is very encouraging news and I'm proud to be part of the Shoosmiths team, continuing to play our part with the Scottish FA to help achieve further progress in the grassroots development of girls' and women's football in Scotland.
As I've said several times in this piece, much more work needs to be done to maximise the opportunities for young girls in communities throughout Scotland to have the chance to be active in women's football. But progress is being made.
And of course, whether it's football, cycling, rugby, running or climbing, surely what matters most is that we all recognise our responsibility to identify every means to empower young girls and women to have the opportunity to participate in and to enjoy the sport of their choosing. In doing so, she will have every chance to be the best she can be.

Robin Mitchell is a partner at Shoosmiths. He is also a volunteer coach / helper with Boroughmuir Thistle.