Robert More: Big trouble in our little justice system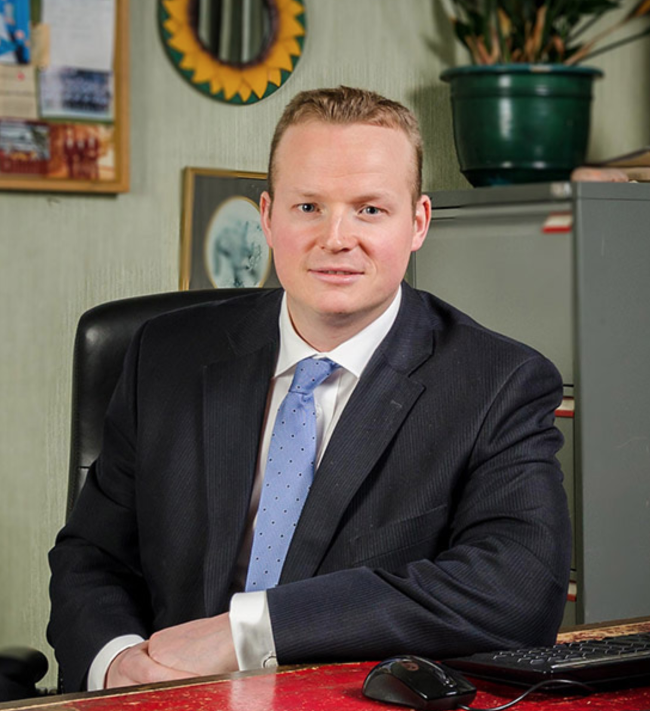 The Scottish government has made a conscious decision to deprive the legal aid system of funding. The number of lawyers able to service the scheme is dwindling. Wooed by COPFS or simply unwilling to be the sticking plaster in a broken system, they have left. As lawyers strike today, solicitor advocate Robert More tells us what the government will not.
Three weeks ago, for the first time in months, the Scottish Legal Aid Board updated the register of solicitors providing criminal legal aid services in Scotland. It contains the names of many who have left the sector (in some cases a long time ago) for pastures new – most commonly the Crown Office and Procurator Fiscal Service (COPFS). Why on earth the board continues to include them is anyone's guess, although it is of note that doing this inflates a number which is ever-reducing - down more than a quarter since the current government came to office.
Last Tuesday I received from the Sheriff Clerk's office in the Scottish Borders an email detailing that as part of the "Summary trials recovery programme", from September this year there will be an additional trials court sitting every week with a view to clearing a backlog of cases which continues to grow exponentially. That court will be in a town 17 miles away from where the Sheriff otherwise sits. Not only are cases already being allocated to this additional court but the announcement came without prior consultation of any nature with defence solicitors.
Forgetting for a brief moment the utter misery which this announcement entails for me as a defence solicitor with offices in the Borders, I laughed when I read it. The proposal is completely unworkable. Whether it is effective or not, the basic operation of the justice system is entirely dependent on the goodwill of criminal solicitors taking on more work than is good for them to ensure that justice is not frustrated. On many occasions I have attended at Selkirk to conduct five or six summary trials in a single day. My firm is now one of two on the duty roll at Jedburgh Sheriff Court whereas fifteen years ago the plan contained three times that number. For SCTS all of a sudden to declare that there will be another court in operation is totally unrealistic for the simple reason that the lawyers required to service it don't exist anymore.
Most alarming of all is what the latest Criminal Legal Assistance register reveals about the proportion of women making up the sector. Less than a third of the lawyers now providing this critical public service (32 per cent to be exact) are women. That compares with a roll of solicitors as a whole in Scotland in which women account for more than half, and represents a drastic reduction from even five years ago when at 40 per cent women were still badly underrepresented.
And atop all this, in 2018 the Law Society produced data which showed that across vast expanses of the country there was not a single solicitor under the age of 30 who was registered to provide criminal legal aid. Needless to say, the position today is even bleaker.
How we got to this sorry pass is no accident, nor does it require a genius to figure out why solicitors continue to leave the sector. It is principally a question of funding and the conscious choice made by the Scottish government to deprive the legal aid system of the money required for its proper operation. Successive administrations have been told in the most basic terms how their steadfast refusal to increase legal aid rates has meant that in private practice we simply cannot compete with the likes of COPFS in areas such as parental leave and holiday pay.
Likewise, the current government was warned just how intolerable our job would become by virtue of the introduction of the right of arrested persons to unlimited consultations with a solicitor whilst in police custody. That particular scheme was brought in under the Criminal Justice (Scotland) Act 2016 – one of many legislative disasters in the fields of criminal law and procedure.
The upshot of all this is that the Scottish government has made the prospect of being a criminal defence solicitor completely incompatible with any sort of work/life balance. The appalling statistics which I have cited confirm that and they are going in only one direction. From a personal perspective it is soul-destroying to see talented, courageous, young people leave the criminal legal aid sector in their droves as they continue to do.
More concerning still is the trouble being cooked up for the future; for the legal aid solicitors of today are the Advocates of tomorrow, the high court prosecutors, and – ultimately – our sheriffs and judges. In that regard, for the government to have done such enormous damage to the cause of gender equality in the justice system in Scotland is quite reprehensible. That the same government is headed by someone who was once a solicitor herself defies belief altogether.