Richard Hepburn: Scottish first quarter property trends – what the latest market data tell us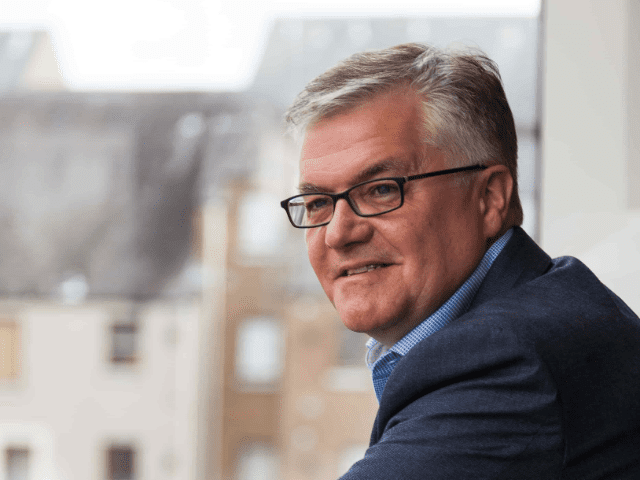 Detailing analysis in a quarterly report from Landmark Information Group, Richard Hepburn, managing director of Millar & Bryce, delivers a snapshot of the Scottish property market.
2021 was a challenging year for the Scottish property industry, so most of us were cautious in our hopes for 2022. After all, we started the year with Covid-19 regulations still firmly in place in Scotland as a result of rising infections, further limiting the market north of the border while England and Wales lifted restrictions.
In the first quarterly Property Trends Report of 2022 from our parent company, Landmark Information Group, the analysis of data on listings, Sold Subject to Missives, completions and registered sales offers a useful and near-real-time snapshot of the Scottish property market.
So, what can the data tell us about the past quarter - and what does it imply for the months to follow?
Listings continue to struggle
Our data indicates that Home Report volumes in Q1 were, on average, down eight per cent on the same quarter in 2019, which is reflected in wider market listings information citing a decline of around 10 per cent in property listed for sale over the same period. After more than a year of demand largely outstripping supply, demand remains ahead of supply in Q1, confirming depressed market volumes despite high potential purchaser demand. As a result, we are seeing continued property price inflation.
Lower levels of listings during Q1 are perhaps unsurprising, given that the last remnants of Covid restrictions remained in place in Scotland until very recently, in addition to seasonal fluctuations.
However, widely reported shortages of housing stock coming onto the market has created a kind of perfect storm: many potential sellers who could in effect ease the supply pressure are holding off listing their property for fear of not finding their ideal onward purchase in a marketplace with limited choice.
Now for the good news
Despite continued challenges for supply, we do see some positive developments for the Scottish property market. Looking at the data, the overall market feels more balanced after the volatility of the past two years. For example, we observed a flattening out of Legal Reports conducted close to SSTM dates, and updates conducted at completion were close to 'normal' 2019 levels in Q1, suggesting that the transaction process is returning to more predictable and consistent volumes and cadence.
As we look ahead to Q2, traditionally a seasonally stronger period for property, it is not unrealistic to hope that as Covid restrictions lift, so too do the more depressed listings volumes of the year's start.
In March, listings had crept up to just three per cent lower than in March 2019. If this subtle yet steady upward trend continues, we can expect to see a better summer, with volumes back to pre-pandemic levels.
The estate agency outlook
I will conclude with a word on the outlook for estate agents and solicitor estate agents. Both have had to work hard to persuade potential sellers to list ahead of having found a property in a low-volume, choice-poor market. The tightening of available rental properties was also something of a deterrent for sellers who might otherwise have used rental as a fall-back option while waiting for their dream home to hit the market.
So, how is business looking for estate agency on both sides of the coin? As of Q1 2022, solicitor estate agents' listing volumes remain well below 2019 levels, having lost market share during two years of Covid. The market continues to be dominated by estate agents, who took 70 per cent of Q1 listings (64 per cent High Street estate agents, six per cent online) in comparison to solicitor estate agents, who took 30 per cent.
This represents a stabilising of the same market share split trend that we saw during the past year and can feasibly expect to remain, as the battle for listings continues.
Download Landmark's Q1 2022 Property Trends Report for Scotland here.