Reform of law on financial provision for separating cohabitants recommended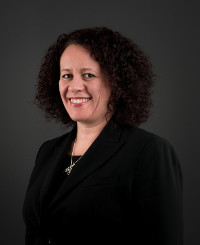 The Scottish Law Commission has published its report and draft bill on financial provision for cohabitants on cessation of cohabitation otherwise than on death.
It recommends reform of sections 25 to 28 of the Family Law (Scotland) Act 2006. Section 29 of the Act, dealing with claims by surviving cohabitants, is not included, as this forms part of the Scottish government's review of the law of succession.
Sections 25 to 28 set out the relationships to which the legislation applies, create certain presumptions and rules relating to the ownership of household goods, money and property acquired during the cohabitation, and give cohabitants a limited right to seek financial provision when cohabitation ends.
The law on financial provision for cohabitants has long been the subject of criticism. Criticisms include that the definition of "cohabitant" is vague and outdated; the test to be applied by the court in making awards for financial provision is unclear and overly complicated; the orders available are too limited; and the time limit for making a claim is too short.
The report recommends:
A new definition of "cohabitant", that does not rely on comparison with spouses: instead, a "cohabitant" is defined as a member of a couple living together in an enduring family relationship. A list of matters relevant to determining whether this definition has been met is provided.
A principled approach to making orders for financial provision: the court may only make such orders as are justified on the application of guiding principles and reasonable having regard to the resources of the parties. The court is assisted by lists of factors to which it must have regard when applying the guiding principles.
A wider range of orders for financial provision: in addition to payment of a capital sum, orders for transfer of property; orders for payments, over a maximum period of six months, for the short term relief of serious financial hardship caused by the end of the relationship; and incidental orders should be available.
The one year time limit for claims is retained, subject to judicial discretion to accept a late claim, if made within a further one year period, on special cause shown.
Couples may agree to extend the one year time limit by six months for negotiation with a view to reaching agreement.
Kate Dowdalls KC, lead commissioner on the project, said: "Scotland is the only UK jurisdiction providing statutory remedies for separating cohabitants. However, the law is regarded as outdated and unclear and does not provide the remedies that separating cohabitants need and want. Reform of the law in this area is long overdue.
"Our recommendations, if implemented, will improve outcomes for cohabitants and their families, by clarifying the law and the process for deciding claims, introducing flexibility, respecting cohabitants' rights to make their own financial arrangements and providing a wider range of remedies."