Rebecca Bull: The impact of gender recognition legislation on sex-based rights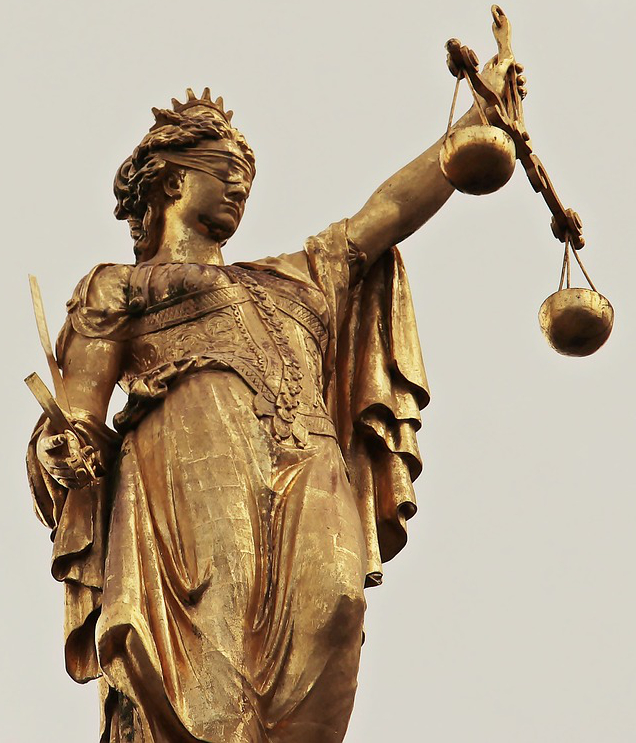 As the consultation for the Gender Recognition Reform (Scotland) Bill draws to a close, equality practitioners could be forgiven for deciding not to comment on what has become a fraught debate. The government appears to consider there will be no impact on sex-based rights, a curious position when statute and case law are considered, writes solicitor Rebecca Bull.
Pre Gender Recognition Act 2004 (GRA) caselaw resolved legal recognition of acquired gender on a case by case basis, focussing upon medical interventions. A v Chief Constable of West Yorkshire Police [2005] 1 AC51 determined that acquired gender should be recognised if the person was "visually and for all practical purposes indistinguishable" from the desired sex. This was an expressly interim position anticipating the enactment of the Gender Recognition Bill. Lady Hale expected the future GRA to provide "a definition and mechanism for resolving these…questions".
The GRA removed the necessity for medical interventions in order to acquire gender recognition. Section 9(1) GRA states that once a person acquires a Gender Recognition Certificate (GRC) their "gender becomes for all purposes the acquired gender" but section 9(3) reminds us that this is "subject to provision made by this act or any other enactment". I interpret gender as meaning sex in this context; the definition of which is found at section 11 of the of the Equality Act 2010 (EqA) as "man" or "woman", section 212 EqA then defines woman as a "female of any age".
According to the EHRC, a transwoman without a GRC is "legally male…for the purposes of the sex discrimination provisions, and a trans woman with a GRC would be treated as female." (Statement 30 July 2018). Transwomen with or without GRCs have the protected characteristic of gender reassignment, however. Section 7 EqA defines this as the process that the individual undertakes for the "purpose of reassigning the person's sex".
Post GRA the High Court in R (Green) v Secretary of State for Justice [2013]EWHC 3491 determined that "until there is a GRC, [Green] remains male… Male to female transsexuals are not automatically entitled to the same treatment as women – until they become women." (para 68)
The unreported case of Brook V Tasker 2014 appears to have determined that acquired gender should be recognised despite a lack of GRC. This is surprising given the precedent of Green but it may be the reason the government determined that improving accessibility of a GRC would not have any impact on sex-based rights.
Recognition of acquired gender impacts on every part of the EqA relating to sex, stretching from equal pay to sports, to prisons, to sexual orientation, to the public sector equality duty. Problems arise everywhere but I will focus on single-sex services.
Where service providers need to treat the sexes differently, they may by using EqA Sched 3 Part 7 paragraphs 26 and 27, otherwise service providers would be discriminating on the grounds of sex. Services may be provided differently, separately or only to women excluding men and transwomen without GRCs, the EHRC Statutory Code provides many examples of what meets the requirements of the EqA.
Once a transwoman obtains a GRC the service provider must meet the conditions set out in paragraph 28 to maintain the same single natal sex service, excluding men and transwomen with or without GRCs. There is no example in the EHRC Statutory Code of how paragraph 28 should be used. Instead, it states that only exceptional circumstances (13.60) warrant the provision of single natal sex services rather than objectively justifiable ones as in the previous examples.
The code appears to have departed from both EqA and GRA and instead reverted back to the pre-GRA case law on gender recognition relying on "case by case" application of policy (13.60) and whether a person is "visually and for all practical purposes indistinguishable" from their acquired gender (13.59).
The statutory code is likely to be incorrect but if it is not, then service providers will be unable to continue to provide single-sex services. Case by case policy application is unworkable putting an intolerable burden on front line staff who may be personally exposed to discrimination claims.
Most importantly, however, the exceptions set out in paragraphs 26 and 27 allowed the public sector to provide the backroom services rendering single-sex service possible; to approve planning permission, contract out, and allocate budget. None of this is permissible under paragraph 28. Gender recognition reform renders public sector single natal sex services unworkable.