Radical underfunding means police face costs of more than £10m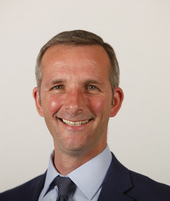 The Scottish Liberal Democrats have criticised the Scottish government for cutting police budgets after it found that Police Scotland spent more than £10 million on hire vehicles.
New figures obtained by the party under a freedom of information request show that the cost of police hire vehicles between 2017 and 2022 soared to £10,930,935. In 2022 alone, Police Scotland spent £5,498,529 on hire vehicles, a fivefold increase on the year before.
In June, the chief constable, Iain Livingstone, stated that policing was "not one of the priorities" of the government's recent spending review.
​In August, police officers took industrial action by withdrawing their goodwill from the force over a pay dispute.
Commenting on these figures, justice spokesperson Liam McArthur MSP said: "The chief constable is right to say that police funding is not one of the priorities for this SNP government.
"We know that policing has been left underfunded and under-resourced. Now we see the bill for hiring in vehicles ballooning at a time when Police Scotland can ill-afford it. With further cuts to justice budgets in the years ahead, the picture looks even more worrying.
"People need to know that when a crime is committed, the police will turn up and offenders will be properly pursued. With the squeeze on police and court budgets, that can no longer be taken for granted.
"The SNP seem to want to get justice on the cheap. Scottish Liberal Democrats have argued, and the public knows, that this is simply unsustainable."