Rachael Kelsey: Thinking of a job move?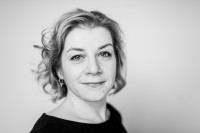 Looking at the number of adverts on Scottish Legal News recently it would appear that as we come out of the pandemic (here's hoping) that quite a lot of you are.
Recruitment in my discipline of family law is not easy, and I know that's also the case for many other private client-focussed areas. As my friend in Paris, avocat Charlotte Butruille-Cardew, said when I asked her why she moved from being a corporate lawyer to a family lawyer: "Family law was not regarded as noble, when I was studying. I loved family law when I was at university, but family law was not something that you do you did if you wanted to be a serious lawyer."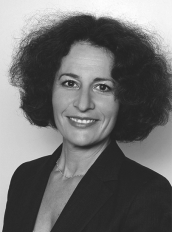 Charlotte is now one of France's best known family lawyers, indeed is becoming one of Paris' best known lawyers full stop, having recently been elected to the prestigious Paris Bar Council, on a joint ticket with Thierry Gontard, the senior partner in the French office of Simmons and Simmons.
Charlotte worked as a corporate lawyer in Paris and London, after an undergraduate degree at ASSAS, which is widely regarded as the premier law school in France and an LLM at the LSE in corporate and European law.
But it was only after she had been working in contentious insurance and reinsurance law in Paris for a number of years that she decided to change tack. She described herself as realising that she just didn't want to be sitting "behind this desk" all day and implementing someone else's "creative vision".
Stories of changing direction within the law can also be found closer to home: Colin McKenzie, the head of the private client division at Burness Paull is a full member of the Society of Trust and Estate Practitioners, but still doesn't quite manage to hide his history as a corporate finance lawyer – or maybe that is precisely his strength.
Having trained in a commercial firm in Aberdeen he went on to become a partner in the corporate finance division, specialising in M&A, joint ventures and equity investments. It was there that he saw an opportunity: the wealthy individuals he was working with in a corporate capacity often didn't have a trusted adviser for their personal lives, in the way that they did for their businesses. So he pivoted from corporate finance to private client, taking the knowledge and skills from his corporate advisory role to the gap in the market he had seen. In the circumstances, the Chambers write up is perhaps unsurprising: "He understands the commercial sensitivities in the structuring and succession issues. He is also very responsive and great at finding solutions which work for the client."
I asked Colin if he regretted moving to another area of law, when he was already over a decade into his career. His response was "definitely not"! He told me that he now felt that he enjoyed the best of both worlds: the opportunity to apply his knowledge of company law and structures for the benefit of several generations of the same family, dealing with an interesting variety of assets throughout the UK and further afield whilst getting to know the family intimately. And all with the added bonuses of regular hours, more time spent with his own young family and no all-night completion meetings!
So will more people change direction within the law as we come out of the pandemic, and more particularly, will those who have been in commercial and corporate disciplines look towards private client and family law? I hope so. I haven't done a piece like this for Scottish Legal News before – I quite often do wee articles on new caselaw or developments in the law, but not a sales pitch for my profession.
My hope is that more people will think about being brave and moving into some of the disciplines that work more intimately with people. Family law, or at least the kind of family law that I practice, draws heavily on lots of different areas. It's intellectually challenging, intensely practical and has the joy of lots of human interaction.
Many people, I think, don't really have an accurate picture of what our jobs look like. They would be surprised to hear that our practice in the last year has, for example, seen us work with corporate lawyers on numerous occasions in relation to sec 994/996 petitions, director disqualification and partnership disputes; advising on litigated claims where the value of those claims far exceed the highest value PI claims that the Scottish courts have ever dealt with – otherwise divorce; dealing with privacy applications and working with lawyers down south to ensure that the protections work there, as well as in Scotland and working with lawyers in the US on the 'Anglification' of a US 501(c) nonprofit entity.
At a personal level too there have been lots of opportunities to do 'other' things which have come from me being a family lawyer. I have found myself as the only Scottish representative on a Ministry of Justice committee working on the UK succession to the Lugano Convention and, at quite the other end of the spectrum, have been able to participate in the Hague Conference Experts' Group project on a potential international convention on parentage and surrogacy.
Coming out of the pandemic if you're someone who is a commercial or corporate lawyer who fancies a change think about applying for some of the family law or private client jobs that are coming up, you can still use the skills and knowledge you have, but you will have a whole lot more fun. Promise!
Rachael Kelsey is a director at SKO Family Law Specialists