Professor Donna McKenzie-Skene retires after 29 years at Aberdeen University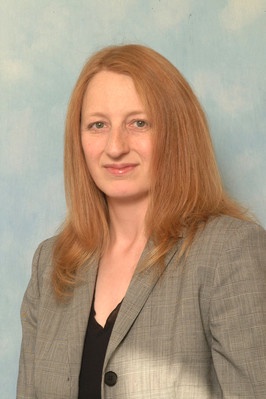 Professor Donna McKenzie-Skene, of Aberdeen University's School of Law, has retired after 29 years of service.
She joined the school as a lecturer in 1992 and was promoted first to senior lecturer in 1999 and to professor earlier this year. Before joining the university, she was a court lawyer for five years.
Alongside her career at the school, she pursued additional interests including work with the Accountant in Bankruptcy, which helped inform her research in insolvency law.
Professor Tamas Gyorfi, director of research for the School of Law, said: "Her most recent book on bankruptcy (Bankruptcy, W Green, 2018,) is the culmination of her successful research career and is already considered as the definitive book on the subject by commercial lawyers.
"In addition to its academic merit, the book is already shaping the law on bankruptcy in Scotland. Other reviewers of the book have said that "it is quite simply a superb book" "that will be the standard work for a very considerable time."
Professor McKenzie-Skene said: "I have lots of retirement plans and am excited about having more time to take forward at the same time, it is strange to be leaving the place I have spent the last 29 years of my life – my whole academic career!
"I will happily be continuing my work on a number of ongoing research projects, some of which with colleagues in the school. I will also continue to be involved with several Research Centre activities and I am pleased to be able to retain a connection with both my school colleagues and academia.
"It has been a difficult time for everyone during the pandemic, and I wish all my friends and colleagues well for the coming academic year and beyond. I am looking forward to catching up with all of them from time to time.''
Professor Greg Gordon, head of the School of Law, said: "Right up until the end of her time at the university, Donna has been a highly committed and collegiate colleague who is greatly respected by her peers and students. It is no exaggeration to say that she is the leading figure in her field.
"I could not let today go past without expressing my own and the school's gratitude for all that Donna has done in her time here and offering my best wishes for a long and happy retirement."