Faculty to hold online event on pro bono after Covid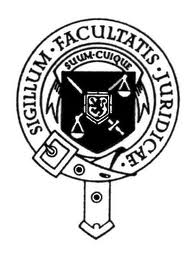 The Faculty of Advocates' Free Legal Services Unit is involved in online events this week to promote and celebrate pro bono work.
Pro Bono Week is a salute to lawyers across the UK, like those in the FLSU, who are unstinting and selfless in their drive to open access to justice.
Events to mark the 19th Pro Bono Week will mostly be online, and the head of the unit, Mungo Bovey QC, is to represent Scotland at the official launch – a panel discussion on the role of pro bono during and beyond the pandemic.
The Faculty's commitment to help people in appropriate cases to assert legal rights without charge goes back centuries, and remains as strong today.
The unit draws on the entire Scottish bar – Queen's Counsel, advocates and devils, many of whom find time in their schedules to provide up to three days of free legal advice in all areas of the law and representation in any court or tribunal in Scotland.
Cases are generally referred to the unit through accredited agencies such as Citizens Advice, university law clinics and welfare rights groups and have to meet certain conditions. The aim is to ensure that pro bono work is carried out to the same high standard as if the case were funded.
In a special seminar during Pro Bono Week, Pro Bono after Covid – how can we do more for you?, the unit will discuss with its agencies ways of reaching more people who, without its help, might be denied access to justice.
Roddy Dunlop QC, Dean of Faculty, said: "An increasingly populist world only ever seems to have brickbats rather than bouquets for the legal profession. No one likes lawyers – until they need one. Pro Bono Week shows why legal representation is essential.
"Of course, those in the profession want to earn a crust. Of course, some earn a lot of money. But many are prepared to give their time and expertise for free to those who are in need. The ongoing enthusiasm by Members of Faculty for the Free Legal Services Unit shows that this is a matter dear to the hearts of many.
"Pro bono work is no substitute for a properly resourced legal aid system, but until we have that, the profession will continue to fill the gaps where we can."