Prisoners to be offered vaping kits ahead of ban on smoking in prisons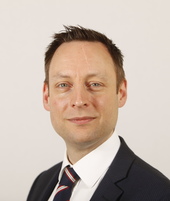 Prisoners who smoke are to be offered vaping kits for free ahead of a ban on tobacco in jails this autumn.
The proposal is part of a plan to help inmates give up smoking and will cost about £200,000.
Vaping kits will be given out in prisons from November before the ban comes in at the end of the month.
The kits will be free for two months and then sold at a discounted rate until April, after which they will be sold at normal price.
Smoking is much higher amongst Scotland's prison population than the general population, with 70 per cent of inmates thought to smoke.
And while it was banned in enclosed spaces in 2006, the measure did not apply to prisons.
Last summer, the Scottish Prison Service (SPS) said it would ban smoking after a study revealed the degree of exposure to second-hand smoke in jails.
SPS spokesman Tom Fox said: "After the 30th of November, there will be nowhere in our prisons where anyone will be able to smoke,
"People in the community who are giving up cigarettes, still have the opportunity to smoke in parts of the community.
"The people in our care won't be able to smoke at all.
"We are recognising the unique nature of that environment by providing the support we are."
Scottish Conservative justice spokesman Liam Kerr said that while it was right to offer transitional help, the cost should be considered.
He said: "This is a cost to the public purse at the end of the day, but they have time limited it.
"I think that has to be the right thing to do. To say we will help you transition off smoking, but after that the public shouldn't be shelling out to help you transition away."