Packed programme for 21st Century Bar Conference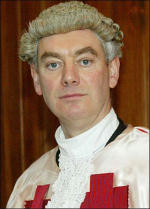 The 21st Century Bar Conference will take place next month – for the 21st time.
The conference will adopt a hybrid format to cater for those who would prefer an in-person event as well as anyone who would like to attend online.
This year marks the 21st time the event has been staged and it will be co-chaired by Graeme McWilliams and Roisin Higgins QC. The selection of presentations kicks off with a keynote address, entitled 'Almost 15 years a judge – some reflections', which will be delivered by Lord Malcolm. His talk will be followed by Fergus Whyte's presentation discussing joint venturers as fiduciaries, before Morag Ross QC delivers a public law update and Michael Howlin QC shares recent changes in company law.
Andrew McWhirter will address online privacy issues, Roisin Higgins QC will give an intellectual property update, and new developments in employment law will be addressed by David Hay. Janys Scott QC will discuss family law during lockdown, while Elisabeth Roxburgh will cover insolvency issues.
This popular annual event, presented by the Faculty of Advocates in association with the Law Society of Scotland, will take place on Friday 3 December at the MacKenzie Building and via Zoom. There is a limited number of in-person slots available so those wanting to attend the physical event should book their seats soon.