Opinion: Alistair Bonnington on Scotland's malicious prosecution shame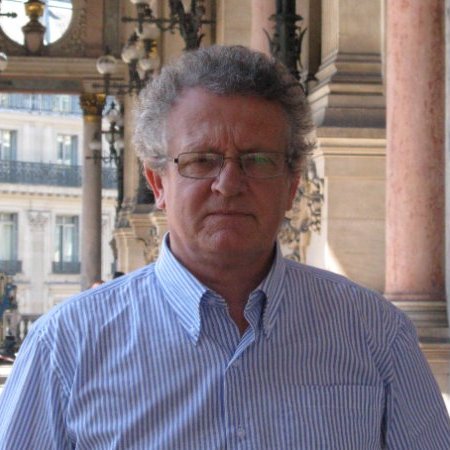 An astonishing admission was made by Scotand's Lord Advocate in the Court of Session at the end of August. He conceded that his predecessor's 2012 prosecution of the two men called in as administrators of Rangers Football Club was malicious. This is a shameful milestone in the legal history of this nation.

For as long as anyone can remember, every Scots law student was taught that there never has been, nor ever will be, a successful application to have a Scottish prosecution declared to be malicious. That's because the test to prove malice is, in law, impossibly high; and in any event, those who hold the ancient Scots office of Lord Advocate would never misuse their constitutional power in that way.
But sadly, all of that confidence in the good faith of our prosecution system has now gone. Why has this happened?
There was a good deal of disquiet amongst lawyers when the Scotland Act placed the Lord Advocate alongside the Scottish Ministers in the new devolved constitutional setup. It was feared that the vital independence of the Lord Advocate could be compromised, both in fact and in public perception. After all, how can you say that you have an independent prosecution system when the head of it sits in the "Scottish Cabinet" with party politicians? To accord with international norms, the function of prosecution in a democratic state must be independent of politicians. To be blunt, contact with politicians is regarded as a potential form of contamination of the legal function. Given the quality of many of today's politicians, that fear of contamination is surely justified.
In my voting lifetime, politicians have degenerated from being (usually) well meaning people of some principle, to (far too often) self-seeking folk of no principles and limited brainpower. The self-seekers' principal interest is in how they are perceived in the public eye – with a view to re-election. The truth doesn't matter at all. They are happy to manipulate or conceal it to their own advantage.

Now it would be good to believe that even such low-calibre folk have some morals, and would leave the prosection system alone. But I wonder, in today's Scottish political landscape, can we be sure? In any case, we incurable romantics who still believe in democracy, must, I believe, occasionally investigate to ensure that our legal system is still uncorrupted by politics.
I am concerned that since the SNP have become the government in our nation, a Stalinist approach has been taken to our public life. The state and all its functions are subservient to the interests of the Party. In such an outdated and dictatorial approach to government, subservience often includes the prosecution service. Stalin's notorious "show trials" were the result in Russia. We now need to learn if the result in Scotland has been political interference with our independent prosecution system.
The seeming undue closeness of certain holders of the office of Lord Advocate to SNP politicians has been questioned before by Scots legal commentators. There have been surprising approvals by Lords (correct) Advocate of SNP legislation, which almost any lawyer would say breaches the European Convention. All this raises important constitutional questions for Scotland.
Why the then Lord Advocate, Frank Mulholland, (now a Senator of the College of Justice) acted as he did in 2012 I do not claim to know. But the admission that his prosecution of the two men from Duff and Phelps was malicious, is a watershed moment for the Scottish criminal legal system, which cannot be allowed to pass unexamined. To some degree, that exploration may occur within the current civil proceedings where the two wronged men are claiming many millions from the Lord Advocate (huge interim awards have already been made). But out of court settlement of these proceedings is highly likely. That would leave far too many stones unturned. Even looking only at the cost of this case, the public have a material interest in knowing why, yet again, large sums of taxpayers' money has been lost in our courts, under the present government.
The vital thing to learn now is why, to Scotland's eternal disgrace, a malicious prosecution was mounted in the first place. Given the current pathetic spectacle of the Salmond Inquiry in Holyrood, it is plain that the Scottish Parliament couldn't conduct such an inquiry. The only proper method of inquiry would be by a retired senior prosecutor whose independence is guaranteed.
It's sad to have to say so, but that means someone from outside Scotland.
Alistair Bonnington
former honorary professor (criminal procedure law)
Glasgow University