Olivia Greener: LGBT+ History Month – the Pride flag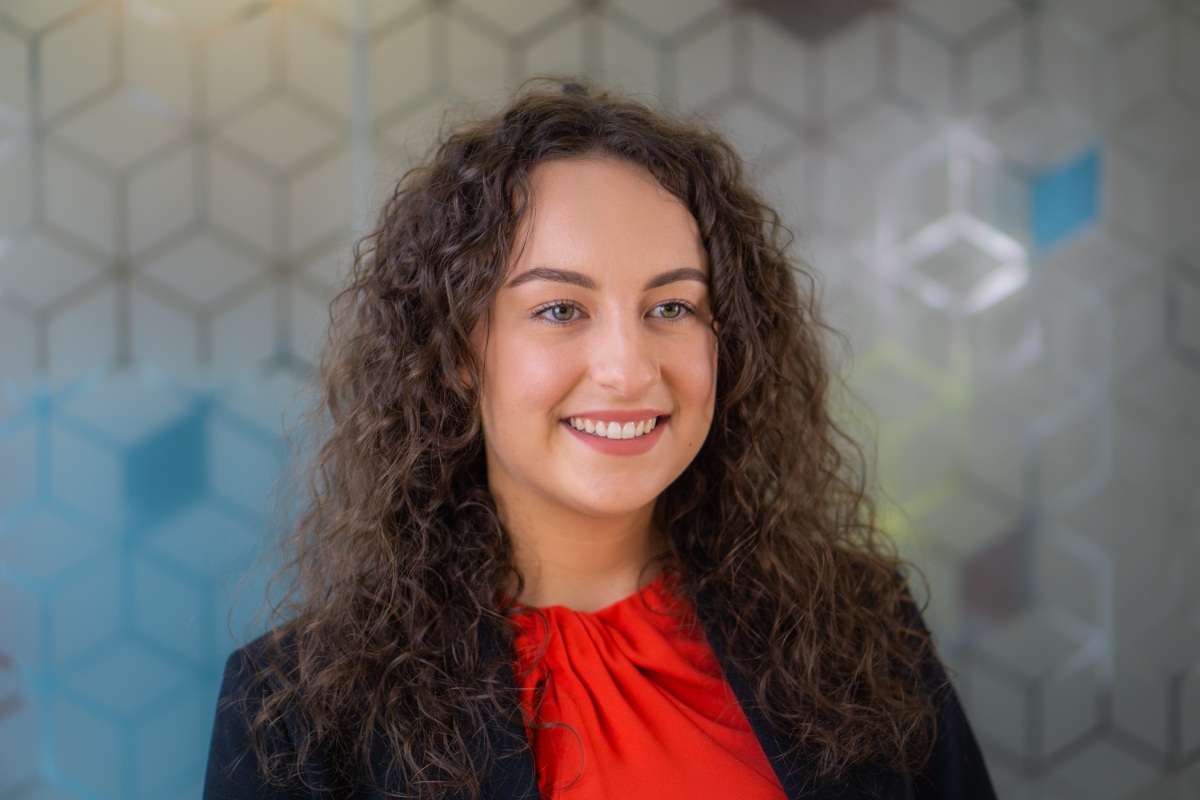 The start of February marks the beginning of LGBT+ History Month, and this year's theme is 'Politics in Art: The Arc is Long'. To celebrate, members of Shepherd and Wedderburn's LGBTA+ Focus Group will highlight one piece of iconic LGBTQ+ artwork each week, whether television, music, poetry, literary works, drawings or paintings. Olivia Greener kicks things off.
Over the past year, Shepherd and Wedderburn colleagues have been supporting LGBTQ+ communities and promoting awareness of related issues by attending training events, encouraging colleagues to include pronouns in their email signature, creating a video for World AIDS Day, fundraising for the National AIDS Trust, and taking part in various events and initiatives such as supporting Transgender Awareness Week.
Politics in Art: The Arc is Long
The theme this LGBT+ History Month derives from the quote by Martin Luther King Jr. that "The arc of the moral universe is long, but it bends toward justice."
The LGBTQ+ community has long used art as a method of expression and pride, although many have felt a need to hide their sexual identities in their artwork, only revealing their true selves through the use of colour and symbols. There are many works of art from the LGBTQ+ community that are vitally important to culture and education, from artists such as Keith Haring and Jarrett Key to actors such as Laverne Cox.
First taking place in the UK in 2005, LGBT+ History Month is held in February to mark the 2003 repeal of Section 28 of the Local Government Act 1988. Section 28 prohibited local authorities from "promoting" homosexuality within schools. Many artists made their opposition to Section 28 known, including the actor Sir Ian McKellen.
The Pride flag
One of the most recognisable pieces of artwork attributable to the LGBTQ+ community is the Pride flag. The rainbow design is a symbol of pride within the LGBTQ+ community, used in celebration and protest. Designed by the artist Gilbert Baker in 1978, each colour of the flag has a different meaning. Red is for life, orange for healing, yellow for sunlight, green for nature, blue for harmony and violet represents spirit.
The flag has evolved since Gilbert Baker's design; in 2018 the artist Daniel Quasar created the Progress Pride flag to represent people of colour, the Trans community and those living with HIV/AIDS with the addition of white, pink, blue, brown and black stripes in the shape of an arrow. Then in 2021, the Intersex equality campaigner Valentino Vecchietti developed the flag to represent the Intersex community by adding a yellow triangle and purple circle. The subsequent flags were created with the intention of representing those groups previously marginalised within the LGBTQ+ community.
Purple Friday
In support of LGBT Youth Scotland and its mission to "make Scotland the best place to grow up for LGBTI people", Purple Friday, which challenges people to collectively walk the outline of Scotland in just one day, is to be held on 25 February. We invite you and your workplace to join us in taking part – you can find out more at https://www.purplefriday.org/.
In celebration of LGBT+ History Month 2022, why not watch a new LGBTQ+ television show or film, read a book from an LGBTQ+ author or research an important piece of LBGTQ+ artwork?
Olivia Greener is a trainee solicitor at Shepherd and Wedderburn and a member of the firm's LGBTA+ Focus Group.