Nuclear weapon law expert suggests furloughing Trident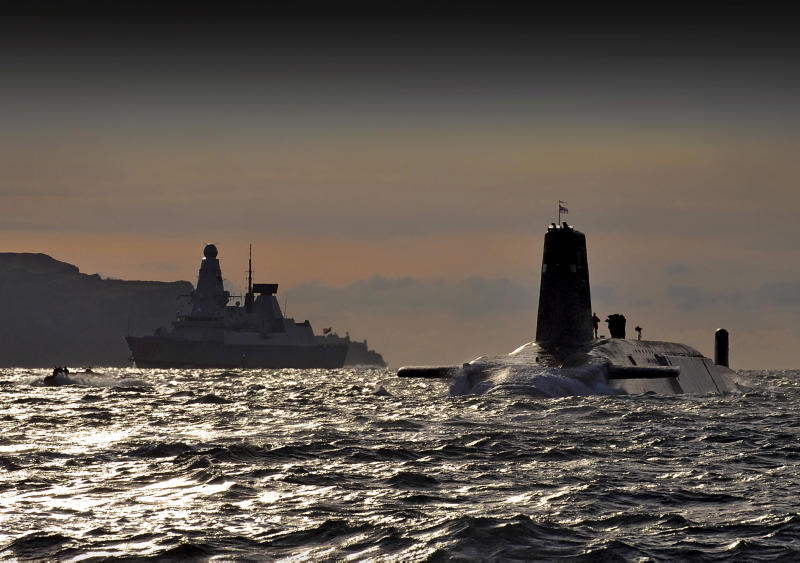 A legal expert on nuclear weapons has joined calls for the UK government to rethink keeping Trident submarines at sea during the coronavirus pandemic.
Professor Nick Grief of Kent Law School is among a group of signatories to a letter questioning whether the cost of keeping the nuclear weapons system on "continuous at sea deterrent patrol" is justifiable during the COVID-19 outbreak.
Other signatories to the letter, circulated to parliamentarians across the UK, include three former Royal Navy commanders, SNP Westminster leader Ian Blackford, academics and peace campaigners.
The signatories have said they hope the letter will encourage politicians and the wider public to begin to question the morality and the feasibility of nuclear weaponry.
It states: "The increasing cost of coronavirus will require decades to recover. Meanwhile, the UK's Trident nuclear weapon system remains on continuous at sea deterrent patrol costing some £2 billion a year and using scarce military assets to protect the on-patrol submarine."
The letter also raises concerns about "the morale of the submarine crew on patrol" during the pandemic, as well as "their own state of health and exposure to the virus".
It concludes: "In these circumstances, and lacking any foreseeable threat of a 'bolt from the blue' nuclear weapon attack on the UK, is it appropriate for the government to continue spending billions of pounds on continuous at sea deterrent, as well as building new nuclear warheads and the submarines to carry them?"