Nominations open for Law Society's In-house Rising Star Award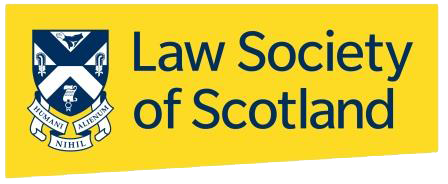 Nominations are now open for the 2019 Law Society of Scotland In-house Rising Star Award.
The award, now in its seventh year, recognises the outstanding achievement of a newly qualified Scottish solicitor or trainee working in-house.
Winner of the 2018 Rising Star Award, Scottish solicitor, Sarah Haig, said: "Being awarded the In-house Rising Star Award was a professional highlight, and a brilliant reflection of the training and experience I received at Glasgow City Council. It was a particular honour to receive the award given the high calibre of shortlisted candidates, and I am very grateful to my colleagues for the nomination and to the judges for picking me.
"Winning the award has encouraged me to develop professionally and I have since moved to Optical Express where I'm looking forwarding to learning from a new in-house environment."
Graeme McWilliams, convener of the In-house Lawyers' Committee, said: "The Rising Star Award is a celebration of emerging talent in the in-house legal sector, which accounts for around 30 per cent of the Scottish solicitor profession. It's a fantastic opportunity to recognise the wealth of talent we have in the in-house legal community and the contribution of those in the early stages of their careers.
"This year is all the more special as it's the 70th anniversary of the Law Society of Scotland and I'd encourage all my in-house colleagues to get their nominations in for their legal superstars!"
Nominees must be Scottish in-house trainees or in-house solicitors with up to five years post qualification experience. The deadline for nominations is 5pm, Friday, 3 May. The nominations will be judged by In-House Committee members and key individuals working closely with our in-house community.
The award, which was first launched in 2013, will be presented at a drinks reception following the Law Society's Annual In-House Conference on 13 June 2019.
To nominate a colleague or someone you know who deserves this award, complete the nomination form and send to Beth Anderson, Head of Engagement for In-House Lawyers, at bethanderson@lawscot.org.uk by 5pm on Friday 3 May 2019.