New website supports people facing financial difficulties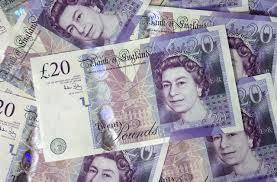 Households experiencing financial difficulties are being offered support through a new website.
The Money Support Scotland website, funded by the Scottish government, will point users to a range of organisations committed to promoting the take up of social security benefits, free debt advice and access to affordable credit.
The website launches alongside a national marketing campaign to raise awareness of the services available for those experiencing financial worries.
Social Justice Secretary Shona Robison said: "The impact of the pandemic on low income households has been profound. Many were struggling before but, as a result of Covid-19, they have been able to save less and some have taken on more debt.
"The unnecessary removal of the £20 Universal Credit uplift in October, the ending of the furlough scheme, and rising food and fuel costs have only added to financial concerns, however much the Scottish Government has moved to mitigate against them.
"We want to support people in need through these difficult times. We have taken forward a number of direct actions to get money to those who need it most, whether that be our £41m winter package or the introduction of the Scottish Child Payment. Our new Money Support Scotland website and campaign will spotlight the range of direct advice and support available and let people know they are not alone.
"The website and marketing campaign has an important role to play in removing the stigma from claiming social security benefits, which can be a springboard to greater financial stability and security – we want people and families to receive the support they are eligible for, when they need it. It will also highlight the availability of free debt advice and how to access affordable credit. These are crucial tools in building a fairer future for everyone."
Citizens Advice Scotland chief executive Derek Mitchell said: "The Citizens Advice network is proud to work alongside the Scottish government and other organisations to ensure people get help this winter. During the pandemic we unlocked around £147 million for people, and more than half of the work we do is around income maximisation. The key message we want people to understand is you are not alone, and the CAB service is there to help."