New strategy launched for thriving, diverse and sustainable Scots legal sector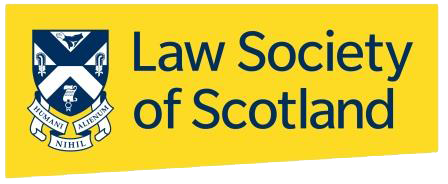 The Law Society of Scotland has launched its new five-year strategy, underpinning its commitment to a "thriving, diverse and sustainable" legal sector to support Scottish communities and businesses.
The new document outlines the society's key priorities and strategic objectives, covering both its own operations and its fundamental role in leading the Scottish legal sector to serve the public and succeed.
Addressing the climate crisis, providing effective regulation and advocating for good policy underpinned by the rule of law are among its key objectives.
The strategy outlines the five key priority areas for the Society through to 2027 and beyond:
Supporting our members to thrive
Providing modern and effective regulation acting in the public interest
Striving for innovation and efficiency
Being an influential voice that enhances our legal sector and justice
Leading the legal profession
Law Society of Scotland president Murray Etherington said: "The Law Society plays a pivotal role in the Scottish legal landscape and for the public generally. We take that responsibility incredibly seriously, both in our daily work and in considering how to work towards an even brighter future.
"This new strategy ensures we and the wider Scottish legal sector are best placed to succeed over the coming five years. A thriving, diverse and sustainable sector will sustain our members while also serving the needs and interests of Scottish communities and businesses."
Law Society chief executive Diane McGiffen said: "We have consulted more widely than ever before in developing this new strategy, seeking input from each and every member as well as our volunteer committee members, our staff, MSPs and other stakeholders. The five strategic aims in our new strategy show we've listened and we're ready to act.
"At its heart, this new strategy supports our members to thrive in a growing and well-regulated sector. It sets out how we will work to enhance society and the profession while being a guardian of access to justice and the independence of our legal system.
"The strategy sets out how we will support social mobility and diversity – there is clearly much still to do – and ensure that what we do is sustainable. The Law Society and the Scottish legal sector need to prepare to deal with the impacts of the climate crisis and play our part in progressing to net zero.
"Our new strategy is timely as we wait for the emergence of a Legal Services Regulation Reform Bill in the near future. We are committed to modernising regulation to benefit the public and the profession, while retaining the Law Society as the professional body responsible for standard setting, financial compliance and professional conduct."