New show to pay tribute to Nuremberg prosecutor Sir David Maxwell Fyfe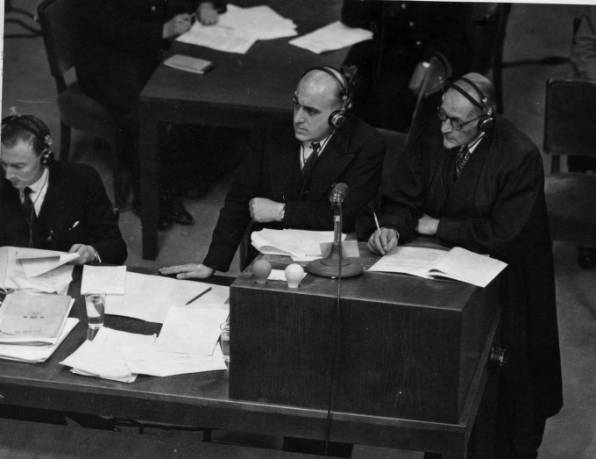 The family of the acclaimed Scottish lawyer who prosecuted Nazi chiefs at Nuremberg is to pay tribute to him with a multimedia show, The Scotsman reports.
Sir David Maxwell Fyfe, a barrister, served as the UK's deputy chief prosecutor at the war trials.
Sir David, who was born in Aberdeen and raised in Edinburgh, was instrumental in the creation of the European Convention on Human Rights (ECHR).
A new show entitled Dreams Of Peace And Freedom weaves together his words with music and poetry and is the brainchild of his grandson, Tom Blackmore, a theatre director.
With his wife and other family members, the group will begin a tour across the UK this year, including performances in Edinburgh and Dornoch.
His great-granddaughter Lily Casson said: "The show is a way of keeping a forgotten piece of history alive for new generations to discover. Very few people of my generation know about it."
The show will feature 19 minutes of video footage shot by Russian forces at Auschwitz in January 1945 which includes the clothes of dead infants and children.
In a letter to his wife, Sylvia, Sir David wrote: "It is worth a year of our lives to help to register for ever and with practical result the reasoned horror of humanity."
Ms Casson added: "He saw that Nuremberg was a matter of record as well as natural justice. The shock of the film was the evil, the terror and the brutality, but more that it was planned and justified."