New right to welfare, housing and healthcare for prisoners in Lib Dem manifesto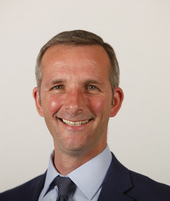 A new right to welfare, housing and healthcare appointments for prisoners has been proposed by the Scottish Liberal Democrats in its manifesto published today.
Research by the party revealed that Scotland's prisons are completely overwhelmed, with the population reaching record levels in recent years. HMP Barlinnie has been recorded as having an occupancy rate of 147 per cent, and in October last year, 1,206 people were being "doubled up" and held in cells built for only one.
During that time, self-harm rates have soared and opportunities for education and other purposeful activity has plummeted.
Around a quarter of people convicted in Scotland are reconvicted within a year.
To counter this, the party have proposed a set of targeted, evidence-based measures that would help break the cycle of reoffending and improve chances of rehabilitation. The party would:
Implement healthcare plans for people suffering ill health within two weeks of their entering prison, giving them the best chance for their health, especially mental health, to be improved upon release and to get on in life.
make sure people have a bank account and have had their social security eligibility assessed before they leave prison alongside a new right to welfare, housing and healthcare appointments within 48 hours of release, underpinned by Housing First principles.
work with justice partners to measure post-prison destinations such as education, employment or training, and to publish the results alongside existing reconviction rates, to provide an evidence basis for future policy.
support purposeful activity in prison to equip people for employment, including literacy and numeracy skills, leading to accredited qualifications.
encourage people on remand to undertake short education courses, with the assurance that their engagement with purposeful activity does not imply guilt.
Scottish Liberal Democrat justice spokesperson Liam McArthur said: "Making communities safer isn't as simple as locking people up and throwing away the key. That kind of short-sighted thinking just stores up problems for the future, as Scotland's booming prison population has shown.
"We talk about being a progressive country, but Scottish prisons are some of the most overcrowded in Europe. They are so overwhelmed that those finishing their sentences often have little hope and opportunity for the future. It's a poor motivator for making positive life changes, as reconviction rates show.
"There needs to be a route to rehabilitation - a way to make sure that when people walk away from the prison gates, they can live their lives peacefully and productively. Evidence from other countries shows that is possible, if we just make the changes that can make that difference.
"Scottish Liberal Democrats are a party who will build bridges and ensure every person to fulfil their potential. Reforming our dysfunctional prison system will be part of our positive vision for Scotland's future, as we put the recovery first."