New review launched into claims against RBS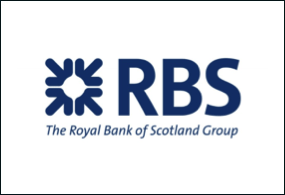 A new review has been launched into claims by two businessmen that the Royal Bank of Scotland (RBS) nearly drove them to bankruptcy.
The allegations, which have been staunchly denied by RBS focus on the bank's now-inoperative Global Restructuring Group (GRG), which was found to have mistreated thousands of business customers in the aftermath of the 2008 financial crisis.
Some customers have blamed RBS for their financial ruin and are calling for compensation from the bank, which recently announced a near doubling in profits in 2019 to £3.1 billion.
The Crown Office said that the two entrepreneurs' cases are being reviewed after prosecutors previously concluded there was no evidence of criminality. One of the two has agreed a settlement with the bank and cannot go on the record, The Times reports.
Stuart McCredie, on the other hand, claims that RBS cost him millions when he was stripped of his Glasgow-based recording studio, Terminal Music, and his portfolio of properties in the city's West End after the bank demanded full repayment of loans, which led to his bankruptcy.
Mr Mcredie believes that his assets were undervalued by the bank and later sold at a premium. He said: "I have asked RBS several times for copies of the surveys that were undertaken and each time the bank has refused to provide me with copies. I believe that RBS GRG destroyed my life's work."
In 2017, an independent review set up by the Financial Conduct Authority (FCA) found that there was "systemic and widespread inadequate conduct within GRG". However, it did not find any evidence of criminality and nothing to support concerns that the bank had artificially distressed and transferred otherwise viable businesses to GRG to profit from their restructuring or insolvency.
According to the bank, a total of 2,693 complaints have been received and £153 million has been paid in compensation. RBS estimates that about half of the customers who went through the GRG complaints process had some or all of their allegations upheld.
RBS declined to comment on McCredie's case.