New lead judge at Old Bailey to remain chief coroner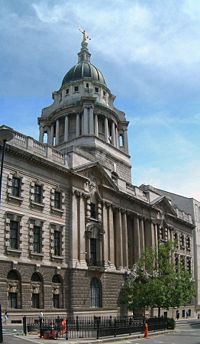 The Old Bailey's new senior judge will also remain in his current role as chief coroner due to the coronavirus pandemic.
HHJ Mark Lucraft QC has been appointed Recorder of London, the top judge of the Central Criminal Court.
The Lord Chief Justice, Lord Burnett of Maldon, said: "Judge Lucraft QC will take on some of the responsibilities of leadership at the Old Bailey with immediate effect. However, in the light of pressures on the coronial system as a result of the current pandemic, he will remain in post as the chief coroner.
"He has agreed to do so over the coming months and this dual role will be kept under review.
"Like the wider justice system, the coronial system faces many and varied challenges over the coming months, but I am confident that with the guidance and leadership of the chief coroner, the deputy chief coroners and an excellent team, together with all coroners and their staff, we are well placed to meet them."