New faces on Law Society Council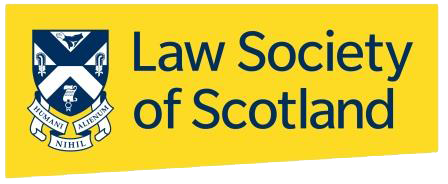 Iain Jane has been appointed as the new Law Society of Scotland Council member for solicitors in the North East. He is joined by new lay member Lesley Watt and Scottish government solicitor Ruaraidh Macniven, who has been reappointed for a three-year term.
Mr Jane, principal at Iain Jane & Co in Peterhead, will represent solicitors in Aberdeen Banff, Peterhead and Stonehaven. In his nomination he highlighted his motivation to seek positive change, while raising his concerns about access to justice in Scotland, particularly in the North East, and current issues with the legal aid system.
He said: "I am happy to represent all members and take on board any concerns they have. I will aim to provide a voice and make sure that the views of solicitors the North East are represented on the Society's Council. I'm looking forward to joining Debbie Wilson as my fellow representative for the constituency and to working on behalf of the profession."
Ms Watt has joined the Council as its newest lay member and brings a wealth of experience to the role. She originally qualified as a solicitor with Gillespie Macandrew before re-training as a Chartered Accountant with PwC in Edinburgh in 1988. She is an independent non-executive director with Tatton Asset Management plc and sits on both their Audit & Risk Management Committee and Remuneration Committee.
Mr Macniven, director of the Scottish Government Legal Directorate, has been a member of the Council since May 2019 and has recently been reappointed.