New campaign seeks anonymity for rape complainers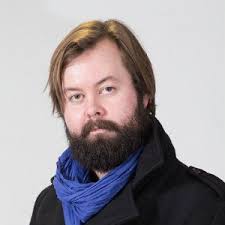 A new campaign is seeking a change in the law that would confer anonymity on rape complainers.
Led by Glasgow Caledonian University law lecturers Andrew Tickell and Seonaid Stevenson-McCabe, the Campaign for Complainer Anonymity aims to formulate legislative reforms which can be adopted by the Scottish government and Parliament to update the law.
Writing in the Edinburgh Law Review, Dr Tickell said: "The prosecution of Alex Salmond … was always likely to stress-test aspects of our criminal justice system. The case represented the most high-profile sexual offences trial in modern Scottish legal history.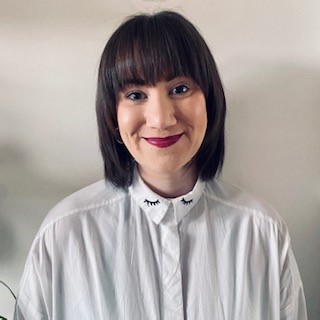 "The identities of the complainers were inevitably going to be the subject of intense curiosity. The legal limits surrounding what could be published were always likely to be tested.
"Legal protection of complainer anonymity in sexual offence prosecution in Scots law is nowhere near as robust as it should be. I argue that the Scottish parliament should reform this as a matter of urgency."
Anonymity in these kinds of cases is a legal right in England and Wales, Northern Ireland and Ireland.
Ireland also affords anonymity to defendants in rape cases and a high-profile review recently recommended extending this to include defendants accused of all sexual assault offences.
Thomas Ross QC told Scottish Legal News that he fully supports the campaign.
He said: "Andrew and I exchanged messages on social media on the subject during the Salmond trial, both having independently noticed that section 158 of the Criminal Justice Act 1988 - 'Anonymity in rape cases' did not extend to Scotland.
"I cannot think of a parallel example where everybody involved in Scottish justice considered themselves bound by a prohibition that in most cases didn't actually exist. Happily, the press has always acted responsibly in this area, but legislation is clearly required."
Mr Ross added that he also supported the granting of anonymity to persons accused of rape and like offences. He pointed out that anonymity was once granted to defendants in England and Wales but was subsequently withdrawn by the Criminal Justice Act 1988.
"But the issue has not gone away," he said.
"In 2003 the Home Office Select Affairs Committee supported an amendment to the Sexual Offences Act 2003 reinstating anonymity for those accused or rape up to the point of charge, and the issue was subject of a Ministry of Justice Research paper in November 2010."
The QC noted that there have been a series of high profile cases in which innocent individuals had been accused of sexual crimes.
Mr Ross said: "A lot of water has passed under the bridge since withdrawal of anonymity for defendants in England and Wales in 1988. Operation Midland led to the destruction of the reputations of a number high profile individuals on the basis of allegations that were completely without foundation and ended with the conviction of Carl Beech on 12 counts of perverting the course of justice.
"The Crown Prosecution Service agreed to pay damages to former DJ Paul Gambaccini following his arrest of suspicion of sexual offences; during his evidence to the Home Affairs Select Committee in 2015 Gambaccini stated that he believed that he had been 'used as human fly paper to encourage other people to come forward to make allegations against him'. The BBC paid £210,000 in damages and £850,000 in costs to Cliff Richard following breaches of privacy related to a police investigation into sexual misconduct which no agency ever even attempted to prove."
He added: "It is entirely correct that anybody convicted of rape should lose everything that is valued by them – their reputation included. That said, when a Ministry of Justice research paper in 2010 was prepared to state 'estimates suggest that around eight to 10 per cent of or rape complaints are false' surely we have to be more careful with the reputations of persons presumed by law to be innocent.
"I favour the approach in the Republic of Ireland where a rape defendant's identity can be made public only if they are convicted of rape.
"If there is significant support for my view then I will promote a Campaign for Accused Anonymity."