Netflix documentary lawyer defends Scotland's 'not proven' verdict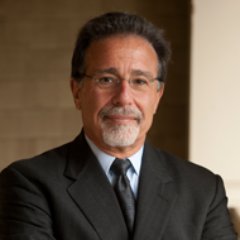 US star lawyer David Rudolf, who featured in the popular Netflix documentary The Staircase, has urged Scotland not to scrap its historic 'not proven' verdict ahead of a new speaking tour focused on problems with the criminal justice system in the US and abroad.
In an interview with Scottish Legal News, Mr Rudolf, a criminal defence lawyer in North Carolina for over 40 years, said moves to scrap the third verdict are "upsetting to me".
Implicit in Mr Rudolf's view is the belief that the jury's role is to determine whether the prosecution has proved the case beyond reasonable doubt rather than to deliver a verdict as to guilt that must logically follow from the decision made in respect of each charge.
He previously praised the verdict in an episode of The Staircase, which was first broadcast in 2004 but achieved worldwide popularity after Netflix commissioned new episodes last year.
A private members' bill aimed at scrapping the not proven verdict was rejected by MSPs in early 2016, but only because of the Scottish government's reluctance to commit to an unrelated provision increasing the majority required for jury trial convictions.
At the time, Justice Committee chairperson Christine Grahame said most members of the committee agreed that the third verdict was on "borrowed time".
Speaking to SLN, Mr Rudolf said: "That's upsetting to me, because I was hoping we could go the other way and adopt that as standard in the United States. It won't happen, because we have 250 years of inertia to overcome, but that [losing it in Scotland] would be a real shame."
He added: "I think that verdict really forces jurors to comprehend and understand and apply the law in the way that it should be applied, which is to hold the prosecution to its burden of proof."
The lawyer, whose full interview with Scottish Legal News will appear as a feature next week, said he hoped to draw out more discussion about the verdict when he appears in The Queen's Hall in Edinburgh on Sunday 25 November 2018.
The event will include a discussion of the case at the centre of the Netflix programme, as well as "the problems in the criminal justice system in the United States".
Mr Rudolf added: "I'm also going to try to educate myself about some of the problems that you have here in Scotland.
"I hope that part of the result of this entire tour, including the stops in Scotland, will be getting people to talk more and think more about the problems that exist and what they can do about them."