Neil Mackenzie QC named new Keeper of the Advocates Library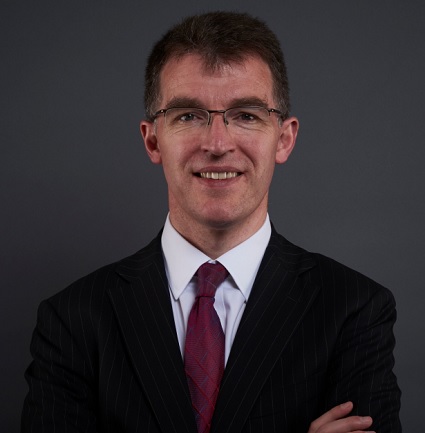 Faculty members have elected Neil Mackenzie QC as the new Keeper of the Advocates Library.
Mr Mackenzie was director of training and education at Faculty between December 2017 and June 2021. During this period he built on the strengths of the existing devils' training programme and devised and implemented a fresh and inclusive training programme for members that included lunchtime talks, practical workshops, and increased use of technology to facilitate remote learning. He was also involved in training and coaching for the Faculty's Quality Assurance Assessment programme.
As Keeper he will also chair the Curators of the Library and the Abbotsford Joint Collections Management Committee, liaise with the National Library of Scotland, and convene the Free Legal Services Unit and the Faculty Social Responsibility Committee.
Mr Mackenzie said: "It is a great honour and privilege to be appointed Keeper. The Library is not just an extraordinary place to work, with wonderful librarians and incredible digital and paper resources. It is also a vital resource for Members' and devils' learning and development, and is at the core of the Faculty's collegiality."
"I plan to carefully preserve the best traditions of this historic building while meeting the contemporary needs of this great Library's users so that they can best serve the administration of justice in Scotland," he added.
Dean of Faulty Roddy Dunlop QC said: "I am delighted to note the election of Neil to the historic role of Keeper of the Library. His name is added to the roll of illustrious former members who have fulfilled it, including Dame Margaret Kidd QC, Lord Woolman and, of course, most recently Stephen O'Rourke QC.
"Neil brings huge dedication and talent to the role, seen most clearly in his previous work as director of training and education. I look forward to the support he will bring to myself and the other office bearers."