Neil Mackenzie KC: New Scottish Pro Bono Guide will help meet a significant legal need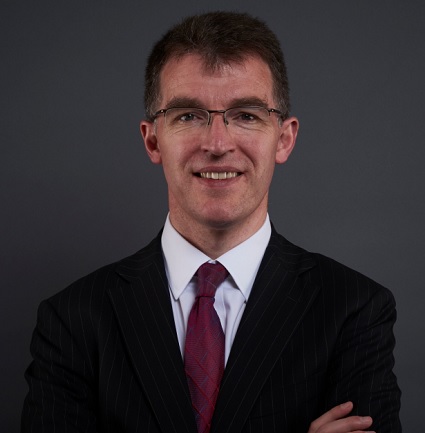 There is a significant unmet legal need in Scotland, writes Neil Mackenzie KC.
In a previous article I have described the bewildering patchwork quilt of organisations providing or funding legal advice and representation, including solicitors, law clinics and advice centres.
It is a fabric with discernible gaps, overlaps, and friction. Those attempting to make use of those services may find themselves with no clear idea of where to start, which is one reason next month's launch of the Scottish Pro Bono Guide is such a welcome development.
The guide will be launched during Pro Bono Week this year, during an event co-hosted by the Faculty of Advocates, the Law Society of Scotland, and legal services charity JustRight Scotland.
Pro Bono Week is held annually across the UK in early November. It offers an opportunity to recognise and support the voluntary contributions made by lawyers and others who give free legal help to those in need.
It allows for reflection on how to improve the services offered to meet that need.
The Scottish Bar provides pro bono legal services through the Faculty of Advocates' Free Legal Services Unit (FLSU). The FLSU offers free legal help from volunteer devils (trainee advocates) and Faculty members (advocates) to people who need advice on a legal matter (usually a dispute) or representation at a hearing and who cannot afford to pay but are also not eligible for legal aid.
Earlier this year the FLSU held an event that was well attended by pro bono providers aimed at better understanding the shortcomings of the current system. Among the insights from this event were that it would be useful to have better data about the nature of pro bono legal services, and that better information should be provided to those in need of those services.
Better data about the nature of pro bono legal services might usefully be collected and analysed in one place. A data hub ought to help fill gaps, clear overlaps, ease frictions and generally serve the administration of justice. FLSU is actively exploring how such a data hub might be achieved.
The launch of the guide marks a first but important step by pro bono providers, including the Faculty of Advocates and its event co-hosts, to help those in need to find free legal advice and other legal services.
The guide covers publicly funded legal aid, pro bono services, and front-line advice organisations. It also lists online resources on legal issues, the legal process, and charities providing pro bono legal advice and or support. The aim is for the guide to be further developed and improved by the Scottish pro bono community until it becomes an indispensable, comprehensive resource. The guide, which will be hosted on the Pro Bono Week website all year, ought both to bring the pro bono community together and improve the services on offer.
Like many, if not all, charitable organisations, the FLSU has finite resources and a ceiling on capacity. Both the proposed data hub and the guide are part of the Faculty of Advocates' drive to better understand the pro bono legal environment, to create new and foster existing connections, and to improve the service offered by the FLSU, for example by offering training.
We are delighted to be co-hosting this event during Pro Bono Week next month in the library of the Royal Faculty of Procurators. I hope it demonstrates the Faculty's commitment to providing excellent pro bono legal services to those who need them.
Neil Mackenzie KC is Keeper of the Advocates Library, Faculty of Advocates. This article was first published in The Scotsman.