Neeraj Thomas: Scottish IP regulations will protect UEFA's rights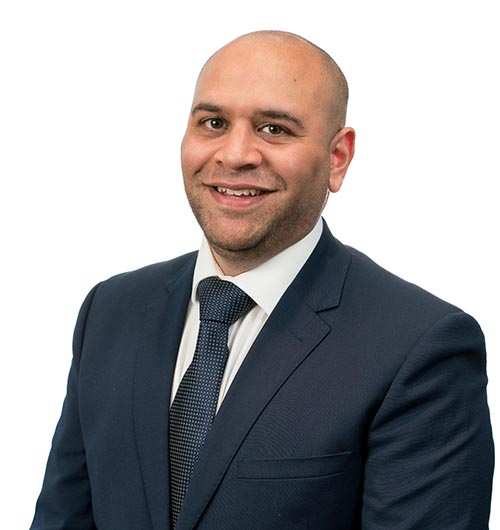 Neeraj Thomas, specialist in IP and sports law at CMS, explores how Scotland's IP regulations will apply to the EURO 2020 tournament.
This summer's UEFA EURO 2020 tournament will be held in 12 different cities, with Glasgow's Hampden Park included as a host venue. It's another coup for Scotland as an international sporting venue.
While Glasgow has the second smallest population of the EURO 2020 host cities, it comfortably punches above its weight as a go-to venue for major events. As the saying goes, People Make Glasgow, but that alone isn't enough to justify the city's place at the top table.
All event organisers, including UEFA, need to be sure that host cities have the relevant infrastructure and safeguards in place to stage such prestigious events. This includes a requirement to have appropriate laws to promptly and effectively deal with brand protection and intellectual property infringements.
UEFA provides assurances to sponsors and partners that adequate rules will protect their brands from tactics such as ambush marketing by rival companies. Scotland excels in this area in two different ways.
Firstly, competition-specific legislation, in this case the UEFA European Championship (Scotland) Act 2020, is enacted to plug any gaps in our existing brand protection procedures. The 2020 Act deals with a variety of different issues involved in hosting major events, including prohibition of ticket touting; a ban on advertising and trading to all non-UEFA approved advertisers and traders within certain areas around Glasgow; and the provision for authorised enforcement officers to police the 2020 Act. The Act allows the enforcement officers to enter and search any premises where they believe an offence under the Act is being committed – either with the premise owner's permission or with a court warrant – and seize any offending items.
The 2020 Act builds on legislation enacted in advance of the 2014 Glasgow Commonwealth Games which largely follows legislation adopted for the 2012 London Olympics. To this end the 2020 Act provides quicker and more efficient criminal remedies for rights-holders than would likely otherwise be available.
The second way rights-holders' brands are comprehensively protected is through the existing, and largely civil, legal framework. Whilst the 2020 Act offers a very helpful criminal avenue for rights-holders, there may be instances where civil action is considered to either complement the criminal action or as an alternative. Again, this is an area where Scotland offers some very helpful solutions.
When drawing comparisons with other larger jurisdictions, the Scottish IP Court (which sits within the Court of Session, Scotland's highest Civil Court) offers a rights-holder friendly forum allowing for quick, cost-effective resolution of IP disputes.
The benefits for IP rights-holders looking to enforce their rights in Scotland include an ability to raise a court action without having to send pre-action correspondence. This avoids the need for rights-holders to engage in extensive warning letters in the event of a perceived breach.
Through the Scottish IP Court, interdicts (the Scottish equivalents of injunctions) can also be granted on a 'without notice' basis, meaning the first an infringer might hear about the order is when Messengers turn up at their door to serve the paperwork. The IP court also charges a very cost effective flat fee of just over £300 to raise an action, irrespective of the value of the case.
Advertisement notices publicising court judgments are regularly awarded, which can be placed in national, local and trade press at the expense of the infringer. This can be an effective part of rightsholders' brand protection strategy.
Whether through new or existing le-gislation and court rules, Scotland clearly offers an effective forum for ensuring robust IP enforcement strategies, ensuring any of UEFA'S authorised sponsors and traders should feel protected by the Scottish IP regulatory framework.
The one overriding factor which will ultimately determine how successful Glasgow's hosting of EURO 2020 is whether or not Scotland's national team will qualify. The chances of that happening are, thankfully for me, outside the scope of this article (though surely they can't have a party without us, can they?) There's little doubt however, that Scotland's legal framework and our excellent hospitality will ensure Glasgow will be a fantastic host city for the tournament.