MurrayBlackburnMackenzie: Legislating for hate crimes against women – regaining trust in the process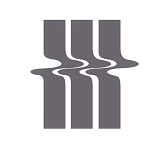 Dr Kath Murray, Lucy Hunter Blackburn and Lisa Mackenzie of MurrayBlackburnMackenzie take issue with the omission of the sex characteristic in Scotland's hate crime framework and the lack of transparency in the work of the Kennedy group.
Following the sentencing of Wayne Couzens for the kidnap, rape and murder of Sarah Everard, MSPs recently discussed responses to violence against women at Parliamentary Topical Questions (5 October). Noting that the Scottish government had refused to support an amendment that would have specifically included women in the Hate Crime and Public Order (Scotland) Act, Labour MSP Pauline McNeill asked Justice Secretary Keith Brown whether the Scottish government would act now on hate directed at women.
Referring to the Independent Working Group on Misogyny and Criminal Justice chaired by Baroness Helena Kennedy QC, Mr Brown responded that the group was "making good progress" and that "we are now a short time away from her coming to her conclusions, and it would be wrong to pre-empt those conclusions."
Set against a backdrop of longstanding legislative inertia, the decision to omit sex as a protected characteristic and instead delegate decision-making to a working group elicited particular anger during the passage of the Hate Crime Bill. Aggravation related to 'gender' was included some 18 years ago in the Draft Criminal Code for Scotland but the code was not taken forward. A 2004 working group on hate crime did not reach agreement on the merits of a statutory aggravation on grounds of 'gender' but recommended the Scottish Executive review the area of criminal law on violence against women. In 2008, 'gender' was considered as an aggravator by the Equal Opportunities Committee in the Offences (Aggravation by Prejudice) (Scotland) Bill, but the proposal gained little support, with Engender, Scottish Women's Aid, Rape Crisis Scotland, the EHRC and the STUC all opposed to its inclusion.
Currently, there are mixed messages as to how to Kennedy group might proceed. In a BBC interview, Baroness Kennedy stated that the group was "leaning towards an aggravating hate crime element being introduced into the law", rather than making hatred of women a stand-alone crime, although a decision was still to be made. The Prime Minister has also ruled out legislating for a standalone offence of misogyny in England and Wales. Conversely, The Times recently reported that "Kennedy is leading a government body that is expected to recommend that [misogyny] can constitute a stand-alone crime". In the article, Baroness Kennedy explained that "trans folk don't want the word 'sex' to be used" but noted that women's groups were concerned about hate based on sex, and that a stand-alone offence would show that they were being heard. Speaking on the BBC Scotland Sunday Show, Mr Brown said that "it may well be that we end up, depending on [Baroness Kennedy's] recommendations, with a stand-alone offence of misogyny".
How easily a stand-alone offence of misogyny could be communicated remains unclear. As demonstrated by Deputy Prime Minister Dominic Raab's widely ridiculed claim that misogyny may also be directed at men, the term does not resonate easily. Nor is it immediately obvious what actions would fall within the scope of a stand-alone offence, without the anchor of a baseline offence.
In part, confusion as to the direction of the group might be attributed to a lack of government transparency. In defending the Scottish government's approach at Topical Questions, Mr Brown cited "due diligence" and referred to the evidence gathered by Baroness Kennedy. Yet for the most part, the work of the group has remained behind closed doors, with no public records available as to how it is developing its conclusions, aside from a list of the people that the group has met with. Despite its pivotal role in shaping the hate crime legislative framework, no minutes of the working group are available. A freedom of information response shows that the Scottish government, which provides its secretariat function, chose not to publish minutes on the basis it is an 'independent' group'. These observations lend further support to the view taken by the Faculty of Advocates, namely that the decision on the inclusion of sex was so significant that it should have been taken by the Parliament as part of the main bill process.
Ahead of the working group delivering its recommendations, the omission of sex in Scotland's hate crime framework continues to deliver the damaging message that prejudice based on sex is less important than that based on other characteristics. That the Act protects men who 'cross-dress' (in its words) as women, but not biological women, reinforces this further. As then SNP MSP Joan McAlpine stated during the Stage 3 debate, "It will seem bizarre to many people that men who enjoy cross-dressing are protected from hate crime, but women are not." The same damaging message is strengthened by the annual Scottish government 'Dear Haters' campaign and local anti-hate initiatives, which refer only to the hate crime characteristics protected in law. It also means that data is not collected on offences motivated by prejudice based on sex for statistical and policy purposes. Against this fraught background, a robust audit trail as to how the Kennedy group is developing its work and reaching its conclusions might go some way to regain what feels like a palpable loss of public trust and confidence in the government's handling of hate crime legislation in relation to women and girls.