Murray Etherington: An illegal invasion one year on – remaining steadfast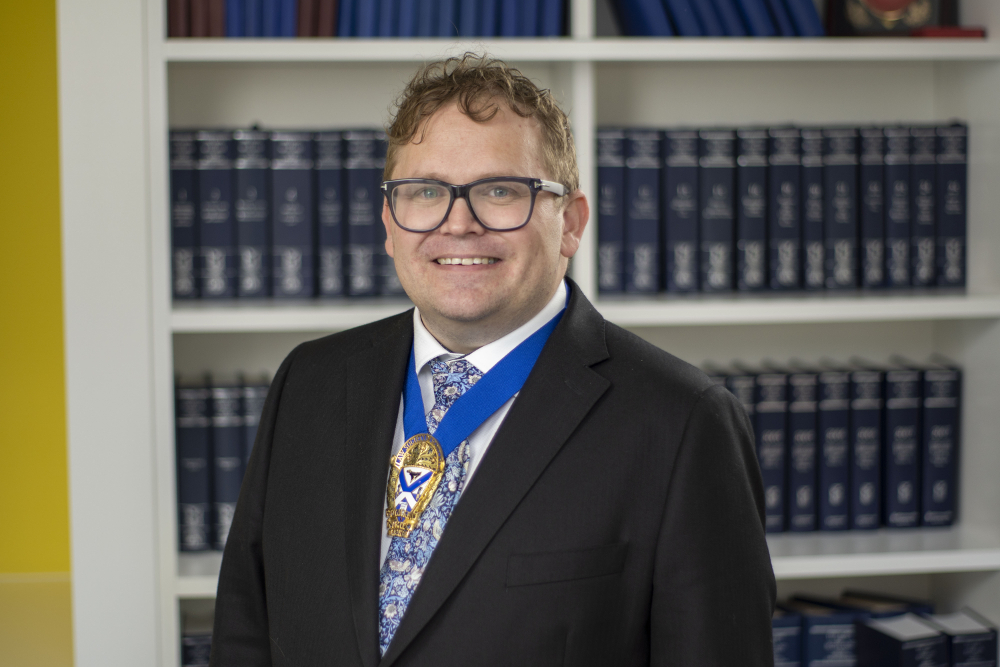 Friday, 24 February 2023 marked one year since Russia launched its illegal invasion of Ukraine. Law Society of Scotland president Murray Etherington reflects on what has been lost and achieved in the past year, and on the importance of remaining steadfast in providing support through the struggles ahead.
It has been a year of terrible hardship, trauma, loss and struggle for the people of Ukraine. The invasion by Russia is as legally and morally wrong today as it was when the attack began a year ago.
The people of Ukraine of course cannot forget what they've been subjected to in the past 12 months and the struggle and hardships that lie ahead. That's why it's so important that those of us who've condemned the illegal invasion remain steadfast in providing solidarity and support.
My predecessor as Law Society of Scotland president, Ken Dalling, condemned Russia on the day this illegal invasion was launched. We've done what we can since to help, particularly in providing support to the Ukrainian legal profession and its members who've sought sanctuary in Scotland.
Solicitors are not soldiers or politicians, but our profession should always stand up for the rule of law. As we've said throughout this conflict, our members with the skills, experience and capacity to help should do so.
That's exactly what dozens of solicitors and others in the legal profession have done in the past year, whether it's helping with immigration issues, teaching the basics of Scots law or helping find employment opportunities.
I'd like to particularly highlight the contribution of our own Rob Marrs, who has done an enormous amount of work beyond his day job in helping build a community and support network around the Ukrainian lawyers who've come here.
Rob has himself written a blog outlining what's been achieved in the past year and what lies ahead – I'd encourage you to read it. I hope also that what's been created will endure to benefit any lawyer arriving in Scotland from a place where their safety or the rule of law is under threat.
I'd like to leave the last word to one of our inspiring Ukrainian colleagues, Alexandr Chernykh, who is the UK representative for the Ukrainian National Bar Association.
Mr Chernykh said: "In the conditions of the lost peace, the main thing is not to lose the lawyer in himself, not to lose faith in the force of the law, in the rule of law.
"The Law Society of Scotland created the conditions for every Ukrainian lawyer in Scotland to feel a brotherly hospitality and unprecedented community support, to have access to the knowledge and professional opinion of colleagues, and not to be left alone with the catastrophe of his life.
"'The race of mankind would perish did they cease to aid each other' Walter Scott wrote a long time ago, and today the brotherly Scots are invaluable in helping Ukrainians to overcome evil together and restore justice."